Warhammer 40,000: Darktide looks great
Let the Inquisition begin.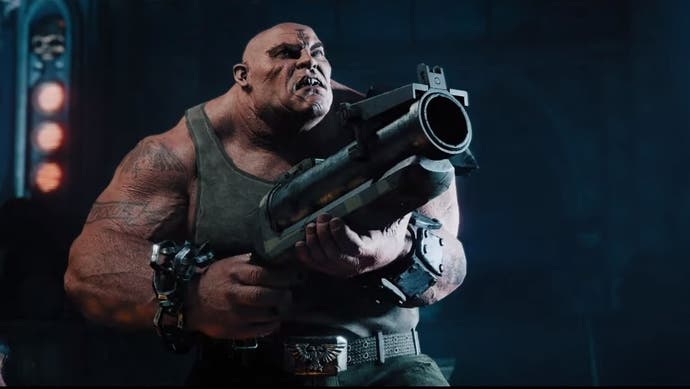 Fatshark revealed snippets of gameplay for its next game, Warhammer 40,000: Darktide at The Game Awards - and it looks great.
Fatshark is the developer of wonderful Warhammer first-person co-op smash 'em-up Vermintide, and you can see how the studio has built upon its good work on that game for this Warhammer 40,000 first-person co-op smash 'em-up.
Here's the official blurb:
"In the depths of the hive, the seeds of corruption threaten an overwhelming tide of darkness. A heretical cult known as the Admonition seeks to seize control of the planet Atoma Prime and lay waste to its inhabitants. It is up to you and your allies in the Inquisition to root out the enemy before the city succumbs to Chaos.
"Step into the dystopian and violent world of the Warhammer 40,000 universe where you play the part of a convict turned agent who serves the zealous Inquisition in its mission to exterminate Chaos cultist corruption."
Expect a launch at some point in 2021