War for the Overworld spearheads new charity DLC initiative
Part of new GamesAid drive, Digital For Good.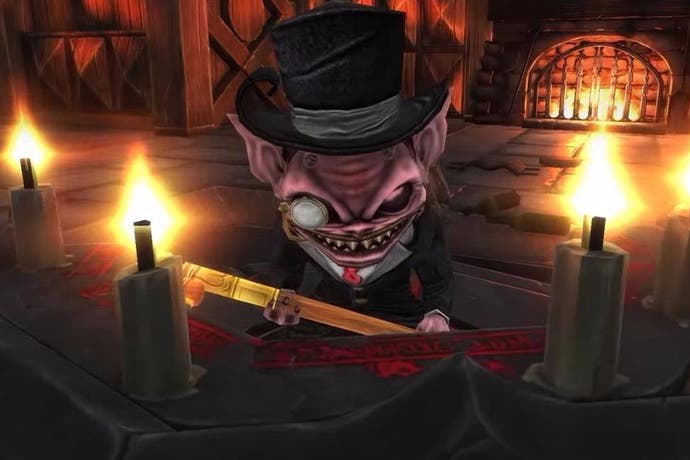 The UK games industry charity GamesAid has come up with a novel fundraising initiative - charity DLC.
Under the Digital For Good scheme, developers can donate content for their games, so that all proceeds from its sale on Steam will go to the charities that GamesAid supports.
First out of the gate is Brightrock Games, which has donated the Cynical Imp pack of skins and themes for its Dungeon Keeper spiritual heir, War for the Overworld, to Digital For Good. The Cynical Imp pack comes in a variety of tiers, according to how much you'd like to donate, and can be bought direct from the developer at the above link, or from Steam.
Although Digital For Good is starting out with DLC, GamesAid say that anything from in-game items to full games could be sold for charity through the scheme in future.
Charities that have benefitted from the £2.5 million raised by GamesAid to date include Access Sport, Accuro, Action For Kids, Aidis Trust, Blackpool Carers Centre, The Clock Tower Sanctuary, Lifelites, MAPS, Solving Kids' Cancer, and Special Effect. They all do good work, so if you're a War for the Overworld player, consider picking up the pack in support!