Dungeon Keeper-style game War for the Overworld funded
£4329 left to unlock Richard Ridings.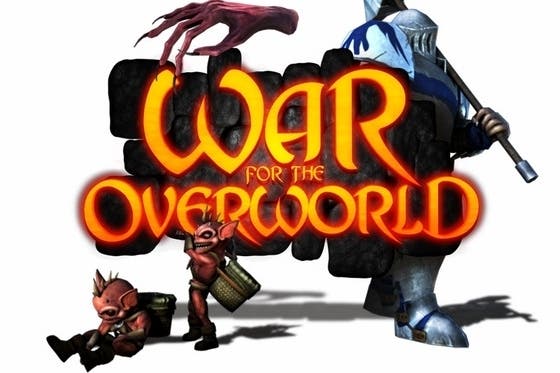 The Kickstarter for War for the Overworld, a game heavily inspired by Bullfrog classic Dungeon Keeper, has proved a success.
Last night the Kickstarter drive ended with £211,371 pledged - over £60,000 more than the £150,000 target.
War for the Overworld is made by a team of around 15 professionals, modders and enthusiasts, with lead designer Josh Bishop, a 20-year-old computer science student from Brighton, at the helm. Overworld emerged around six months ago after a Dungeon Keeper fansite called Keeper Klan teamed up with a group from the US called Rise, picked up a license to use the Unity game engine and set to work.
Among those working on the game is a nuclear technician, a toy designer from Marvel and an art professor. Peter Molyneux, creator of Dungeon Keeper, has endorsed the project.
While the Kickstarter drive fell short of the £225,000 required to secure narration by Richard Ridings, who lent his booming vocal talents to War for the Overworld's promotional video free of charge, Subterranean Games is still accepting donations through PayPal (via the War for the Overworld website). The money raised through PayPal and Kickstarter combined looks set to secure further stretch goals, with £4329 left to unlock Richard Ridings.
War For The Overworld - Kickstarter Teaser from David Brodsky on Vimeo.