Vote for what you want in Just Cause 3's Collector's Edition
Fancy a grapple hook replica, destructible statue puzzle or 9-inch Rico?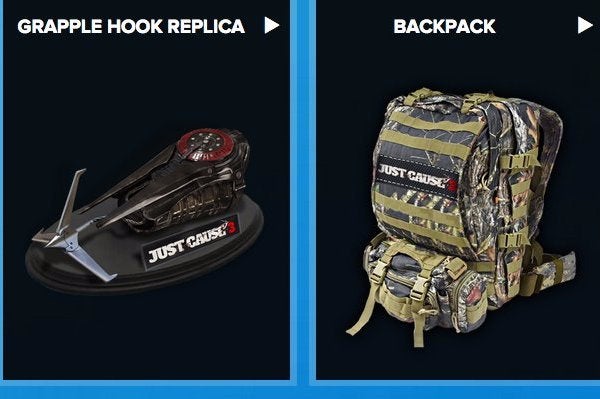 Just Cause 3 publisher Square Enix is letting players vote on what they'd like to see in the game's Collector's Edition when it launches later this year on PS4, Xbox One and PC.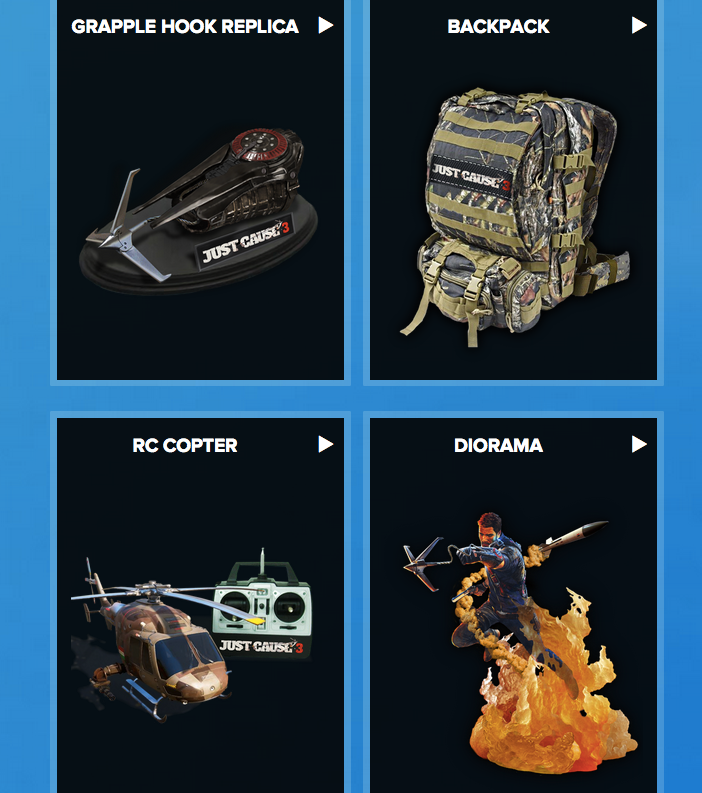 Head on over to the Just Cause 3 official site and pick your three favourite pieces of swag in order of preference. It's worth noting that you can re-order your votes prior to submitting.
Options include a: mini art book, destructible general statue/puzzle, grapple hook replica, map of Medici, backpack, RC copter, nine-inch Rico figurine, steelbook, three various dioramas, or diecast vehicles.
The pictures included are just mock-ups, so the final products won't look exactly the same, but they should give you a pretty good idea of what Square Enix will include.
Might as well ask: Which of these pieces of Just Cause memorabilia do you most fancy?