Just Cause 3 dev hires multiplayer mod creator
To work on "projects present and future".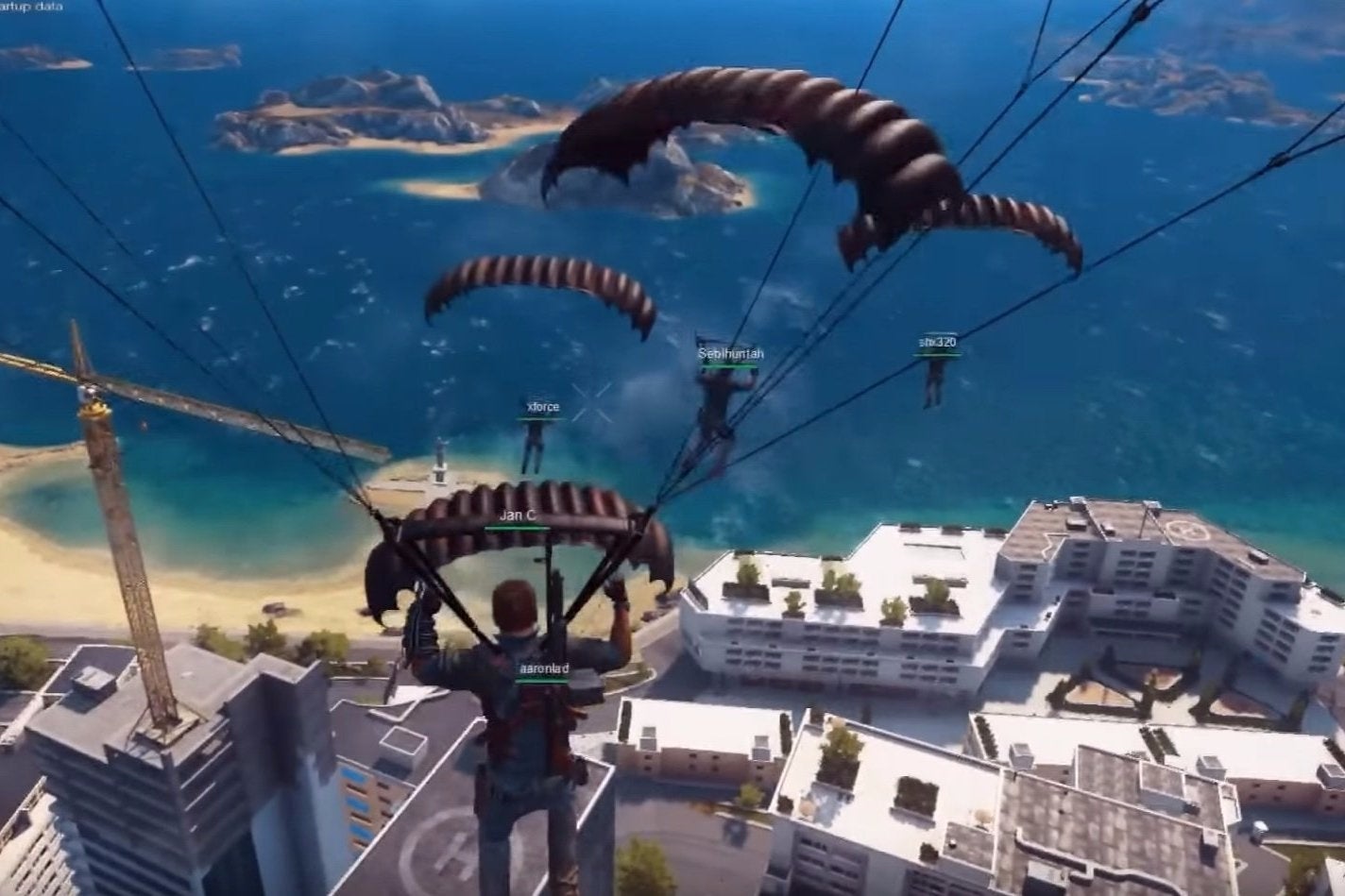 The developer of the Just Cause series of games has hired the chief creator of its popular multiplayer mod.
In a post on the Just Cause multiplayer website, lead developer Cameron Foote said he had joined Avalanche Studios Sweden as a developer "so that I could work on projects present and future".
"As part of Avalanche, I'll be able to bring many of the things you know and love from JC2-MP into future Avalanche experiences, while reaching heights that a mere mod couldn't facilitate," Foote said.
That comment raises the exciting prospect of multiplayer coming to Just Cause in an official capacity, either for the recently-released Just Cause 3 or perhaps the next game in the franchise.
Unfortunately, Foote's departure from the multiplayer mod project signals its cancellation. While the team will maintain the hugely popular Just Cause 2 multiplayer mod, development on the Just Cause 3 multiplayer mod has been cancelled.
"Unfortunately, due to time constraints, neither I or the rest of the team can actively pursue development on JC3-MP; our lives are just too busy to allow for it right now," Foote explained.
Now, while that's undoubtedly bad news for Foote's Just Cause 3 multiplayer mod, there is another team working on a different mod that should have a similar effect.
Nanos is a team that focuses on creating multiplayer mods for big games such as Grand Theft Auto and Mafia. The video, below, shows the work done so far. Promising!