Just Cause 3 multiplayer mod now available in beta
Rico's Roughnecks.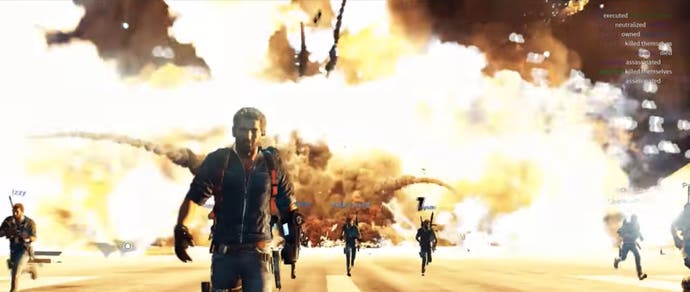 In 2012 Just Cause 2 fans collectively assembled an incredible mod that allowed 600-player multiplayer in Avalanche Studios' open-world action game. This mod was so successful that the developer gave the fan-made addition its blessing and earlier this summer Avalanche hired its lead architect, Cameron Foote. This meant that Foote and co.'s development on a multiplayer mod for Just Cause 3 shut down, but another fan collective, Nanos Team, has been working on a similar mod for Avalanche's latest, which just released its first beta build.
"Our modification opens the door to incredible multiplayer possibilities including racing, deathmatch, skydiving, roleplaying or freeroam," said the developer on the mod's site. "But it doesn't have to stop there: Thanks to our powerful scripting API server owners can easily create game modes on their own."
You can download the Just Cause 3 multiplayer mod from its official site. A 1.0 release is planned to launch in the next couple of months.