Video: Super Time Force live stream
The wisdom of crowds.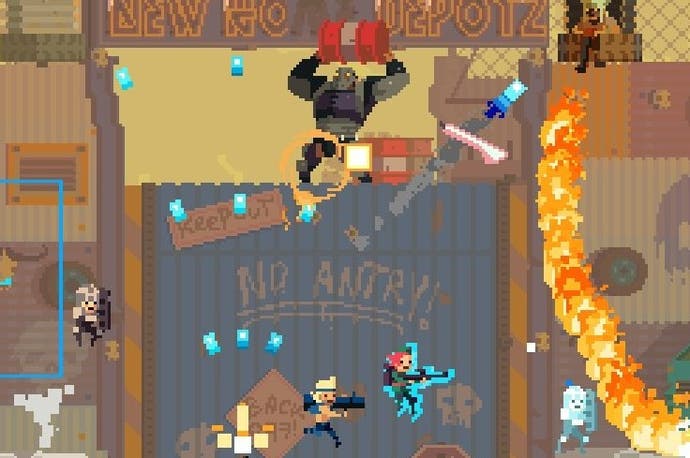 Super Time Force is the latest game from Capybara, the team behind Might & Magic: Clash of Heroes, which I always initially type as Clash of Herpes. Like Clash of Heroes it offers beautiful colourful graphics wrapped around ingenious mechanics. This time, you're pausing and rewinding time to drop additional copies of yourself into a brisk side-scrolling shooter.
Ian Higton's going to be streaming Super Time Force from 5pm BST in the box below. If that sounds like your bag, tune it. Also, our review is live at five, which I have always wanted to say in a deep newscaster voice, and will make do with merely typing. For now.