Monaco and Halo: Reach headline September's Games with Gold offerings
Xbox One users get Super Time Force.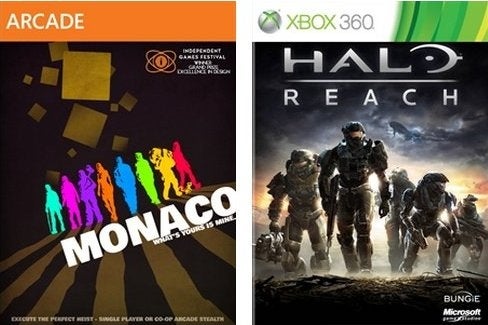 Co-op heist game Monaco: What's Yours is Mine and Halo: Reach will be the latest free titles in Microsoft's Games with Gold promotion, wherein it offers free titles to Xbox Live Gold subscribers.
Monaco will replace Microsoft's current offering of Dishonored come 1st September, while Halo: Reach will replace Monaco on 16th September.
Xbox One users will see the current free offering of Strike Suit Zero replaced with Super Time Force, while Crimson Dragon will remain undisturbed as a freebie.