Super Time Force is heading to Xbox One
Capy aims to launch simultaneously on Xbox 360 in 2014.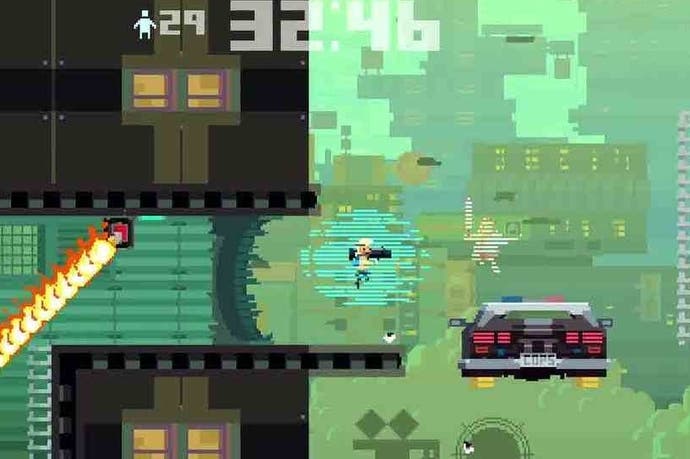 Capy's mind-bending side-scrolling shooter Super Time Force is now slated to come to Xbox One via the ID@Xbox program.
Don't worry, it's still coming to Xbox 360 as well via a Microsoft Studios publishing deal on XBLA. While available on both platforms, playing on Microsoft's latest console "means you can play with the sweet new Xbox One d-pad," the developer stated in its announcement.
The bad news is that the game's been delayed until early next year. "While we had originally intended to release this year, the opportunity to do Super Time Force on Xbox One, plus the sheer insanity of releasing during new console launches meant that moving a few months into 2014 was the best plan for our game," the studio stated.
Capy noted that it's "aiming to launch both versions side-by-side."
For more information about Super Time Force, EG-contributor Steve Haske went in-depth with it last year in his preview.
In addition to Super Time Force, Capy is still hard at work on the Xbox One timed-exclusive action roguelike Below, though no release window has been set.