Video: So begins the quest for a new hat in Dragon Age: Inquisition
And more from Outside Xbox.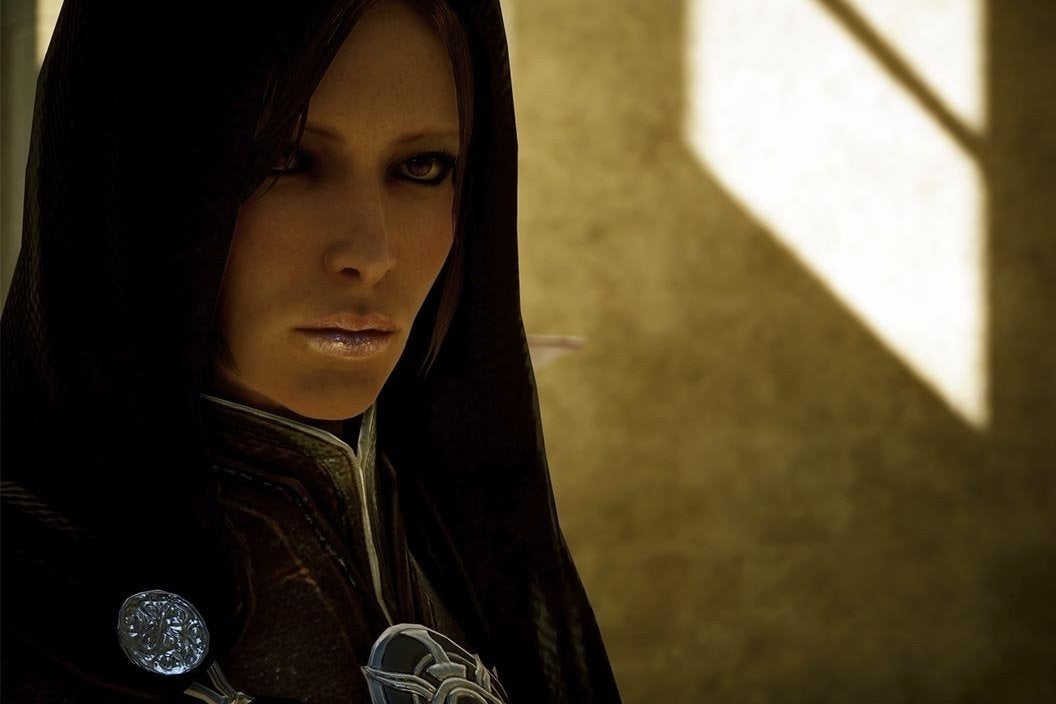 Hi Eurogamers, and welcome to your weekly video sampler from Outside Xbox, where this week we have been playing Dragon Age: Inquisition.
The beginning of Dragon Age: Inquisition takes the newly appointed head inquisitor to rustic Redcliffe Farms to fetch horses, close rifts and find a better hat for Jane's female human mage. Watch on for murderous druffalos, spindly demons and one of Dragon Age: Inquisition's new rideable mounts in the shape of a horse (because it is a horse).
Also this week, Call of Duty: Advanced Warfare taught us how expensive the wars of the future are going to be if Kevin Spacey's private military company Atlas has anything to do with it. Atlas has so much dollar it can splash out on costly and unnecessarily complicated military tech such as variable grenades, magnetic gloves and animated business cards. Beware of minor story spoilers in the video below.
The rest of our time this week was occupied with character creators. If Victor Frankenstein were alive today and also not fictional, he wouldn't need to faff around building a creature out of dead bodies then trudge around the Arctic trying to kill it. Just look at the unnatural horrors he could have cooked up in WWE '12, Spore, Saints Row 4, Soul Calibur 5, NBA 2K15 and The Sims 4.
For more, visit us at outsidexbox.com or subscribe to ourYouTube channel for daily videos like these. See you next week.