Video: Everything you need to know about Evolve's Evacuation mode
Do the Monster Mash.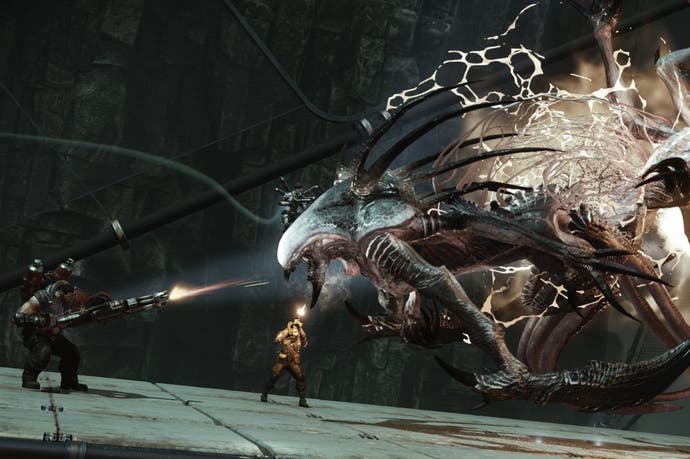 Eggs! Colonists! Drooling beasts! Nope, that isn't the path of destruction left behind in the wake of Eurogamer's recent end of year party; it's a pretty succinct summary of what goes on in Evolve's Evacuation mode. Need more detail than that? Oh go on then, just because it's Christmas - here's a video detailing the five-player, five mission campaign, and the new game modes found within it. Xbox One owners might also be interested to learn that the console exclusive open beta kicks off on January 15.