Valve bans Counter-Strike pros accused of match-fixing
Valve steps in as CS:GO eSports scene rocked by scandal.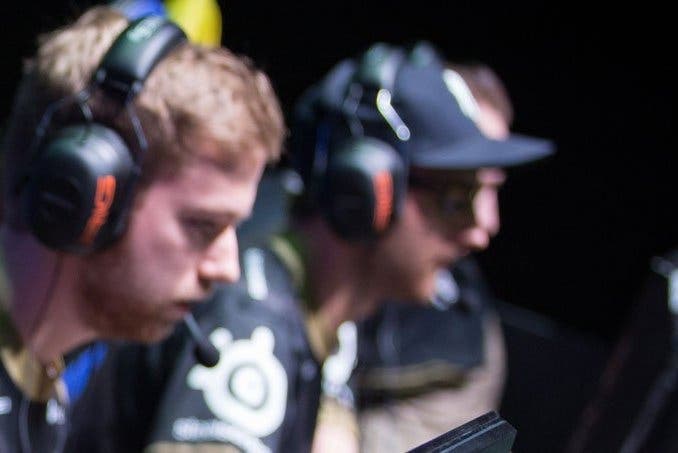 Valve has come down hard on professional Counter-Strike players who were caught match-fixing.
Shock-waves were sent crashing through the Counter-Strike eSports community when a raft of high-profile players were found to have profited from a recent Cevo Season 5 match between teams iBUYPOWER and NetCodeGuides.com (there's a round up of the story at The Daily Dot).
In short, iBUYPOWER were accused of deliberately losing a match they were expected to win after multiple unusual bets were placed just prior to the match by a player connected to players on both sides. The wagers were said to have generated more than $10,000 in earnings.
Valve found a "substantial" number of high valued items won from that match by player Duc "cud" Pham were transferred, via another player, Derek "dboorn" Boorn, to iBUYPOWER players and NetCodeGuides founder, Casey Foster.
Now it's concluded its investigation, Valve went as far to name and shame the players it has banned from any Valve-sponsored event. Most of the banned players are members of iBUYPOWER, considered one of the strongest North American Counter-Strike teams.
"All together, the information we have collected and received makes us uncomfortable continuing any involvement with these individuals," Valve said in a statement published on the Counter-Strike blog.
"Professional players, their managers, and teams' organisation staff, should under no circumstances gamble on CS:GO matches, associate with high volume CS:GO gamblers, or deliver information to others that might influence their CS:GO bets."
Valve's competitive first-person shooter Counter-Strike: Global Offensive enjoyed explosive growth during 2014, and has taken centre stage at a number of major eSports events across the globe.
More than 500,000 concurrent viewers watched the Grand Finals at DreamHack Winter 2014, for example. Last year player numbers grew by more than 250 per cent, with content contributors grossing more than $3.5m selling their items and maps for the game, according to official figures from Valve.
But Counter-Strike's reputation has been marred by accusations of match-fixing and gambling at the highest level of professional play, prompting Valve to step in.
"As CS:GO grows, it's important to consider the substantial impact an individual professional Counter-Strike player has on the health and stability of their sport," Valve continued.
"Performing before an audience of millions of fans, they are ambassadors for their game - the strength of professional Counter-Strike comes from the integrity of its players and teams."
It's clear the scandal has yet to put Valve off supporting the CS:GO eSports scene. Just last week it announced a $250,000 prize pool for a CS:GO tournament at ESL One Katowice 2015.
The tournament, which takes place at the Spodek Arena in Katowice, Poland from 12th-15th March, will feature the eight quarter-finalists from DreamHack Winter 2014, as well as eight teams to be determined through upcoming qualifiers.