Uncharted 4 contains branching dialogue
New footage shows the Brothers Drake reunite.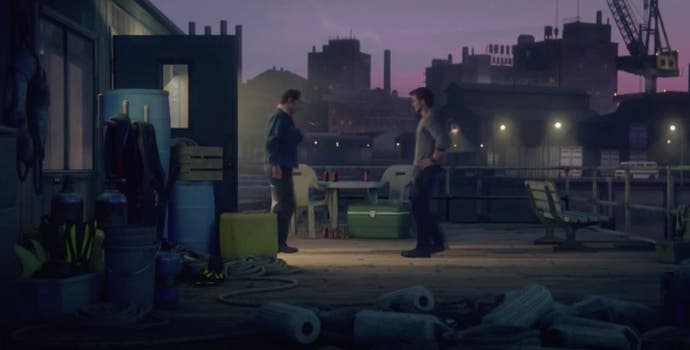 Further footage of Uncharted 4: A Thief's End was revealed at Sony's PlayStation Experience keynote moments ago.
This early cinematic shows Nathan Drake reuniting with his brother Sam. It turns out Sam was injured and thought dead before being imprisoned. How he survived, got out, and what he was in for remain a mystery, but he's got that classic Drake cunning that lets him track down his little brother who's now apparently a foreman at a construction site.
In a twist for the highly scripted series, Uncharted 4 lets players choose their dialogue. When Sam asks what Nathan's been up to, the player can choose which story to tell. It seems to not make much of a difference as the camera pans up and we segue to morning where the brothers are still talking.
Oh, and it somehow takes all this time before Nathan mentions that he's married to Elena, that woman "from the stories". Outside of that oddly forced line, the acting and dialogue feels like classic Naughty Dog with Nolan North and Troy Baker doing their understated charming thing.