UK chart: FIFA 14 sales down on last year's FIFA 13 by 24%
Possibly due to GTA5. Possibly due to next-gen transition.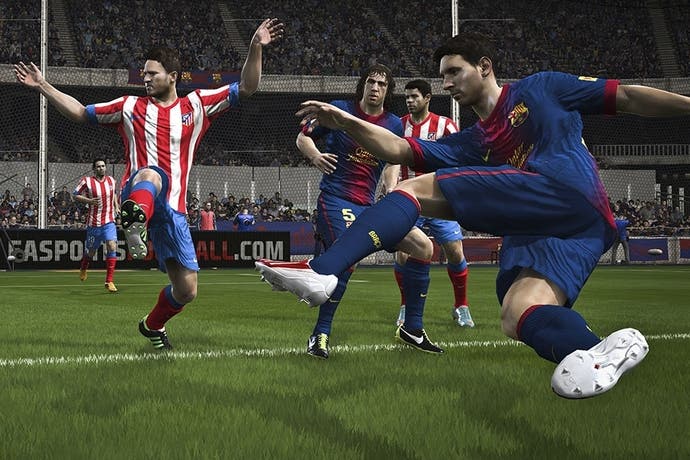 FIFA 14 has entered the UK chart at number one, but launch week sales were down 24 per cent compared to FIFA 13.
Chart-Track suggests this may be down to "all the money spent last week", referencing the release of Grand Theft Auto 5 the week prior. GTA5 is the biggest game of all time based on week one sales.
Chart-Track also suggests FIFA 14 may have suffered as a result of releasing during a console transition, saying, "consumers may be delaying this purchase until PS4/Xbox One versions are available".
FIFA 14 launches on an incredible eight formats (only two other titles have managed that: 2012's FIFA 13 and 2006's Need for Speed: Carbon). Chart-Track counted sales of FIFA 14 on PC, PlayStation 3, Xbox 360 and Wii.
As for GTA5, it slipped into second place, but, even with an 82 per cent drop in sales they were the equivalent of being the 18th biggest week if ranked against week one sales of any other games ever released. Phew!
Elsewhere, Minecraft: Xbox 360 Edition is in at three, PES 2014 drops two places to number four, and The Last of Us drops two places to number five. Rayman Legends re-enters the top 10 in 10th.