Ubisoft working to fix Uplay login issue as users try to claim free Watch Dogs 2
UPDATE: Ubisoft says it'll give rewards to everyone.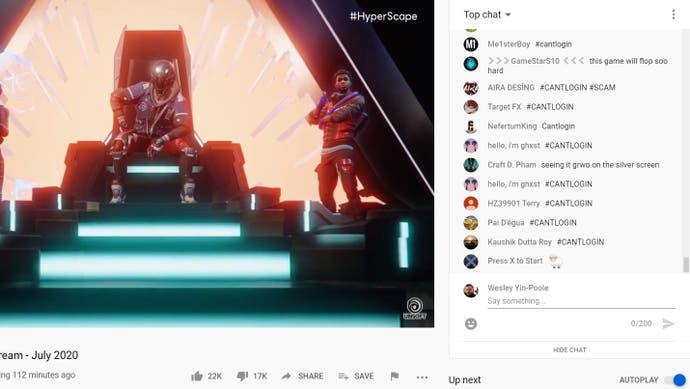 UPDATE: Perhaps anticipating this issue won't be sorted out before its show ends, Ubisoft has said "we'll be giving out the rewards to all of you, even if you were unable to log in successfully. Sit back and enjoy the show!" I guess that means Ubisoft will end up giving Watch Dogs 2 to all Uplay users for free.
ORIGINAL STORY: Uplay is struggling to cope with users logging in to claim a free copy of Watch Dogs 2 during the Ubisoft Forward digital show.
Earlier this month Ubisoft said it would give away Watch Dogs 2 on PC for free to those who log into their Uplay account during the show itself.
But it looks like plenty of people are struggling to login. I tried and failed myself - as have others at Eurogamer.
#CANTLOGIN is currently filling the Twitch and YouTube chat.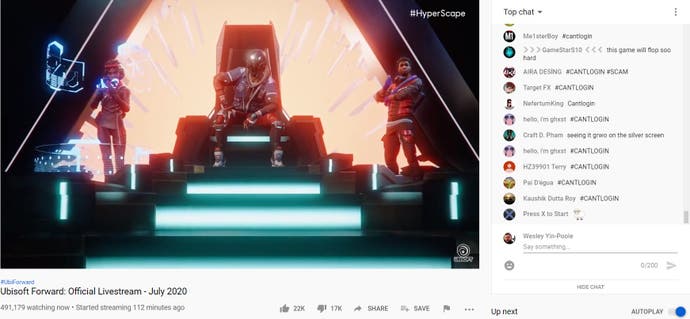 Ubisoft said it was aware of the issue and is trying to fix it.
"We're aware of an issue causing some players to be unable to log in to their Ubisoft Account and are working towards resolving this," Ubisoft said in a statement.