Ubisoft reveals open-world Ghost Recon: Wildlands
Now it's a war on drugs.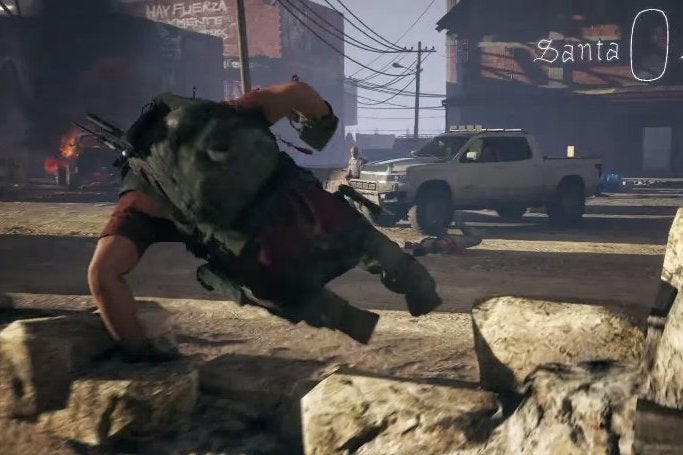 Ubisoft closed a typically idiosyncratic E3 showcase with a typically spectacular finale: an extended video of a new Ghost Recon title, which dumps up the cosy, dusty locales of 2012's Future Soldier for a vast open-world setting that looks to be even more gigantic than last year's The Crew.
It's a bit of a grab bag of Ubisoft tropes, actually: the video showcases three different tactics for taking down a big enemy encampment that looks like a scaled-up version of one of Far Cry 4's outposts, with seeming co-op features like showcase sibling Ghost Recon. You can take over by stealth, cap your target from long range, or go for a more straightforward ambush.
The straight-edged military structure of the earlier games has been replaced by a rough-edged guerrilla vibe, with a story based around taking down drug dealers. It's not immediately clear if the game has retained any of the AI squad controls of its predecessors; the video seems to show an all-human team. It's being developed by Ubisoft Paris, which lead development on Future Soldier.
It looks eye-poppingly spectacular, of course, but after the slightly underwhelming debut of Watch Dogs and the still ongoing development of The Division - now coming out next March - we're not going to get too excited just yet.