Ubisoft outlines what's new in Rainbow Six Siege's Operation Shifting Tides
Kalifornia dreaming.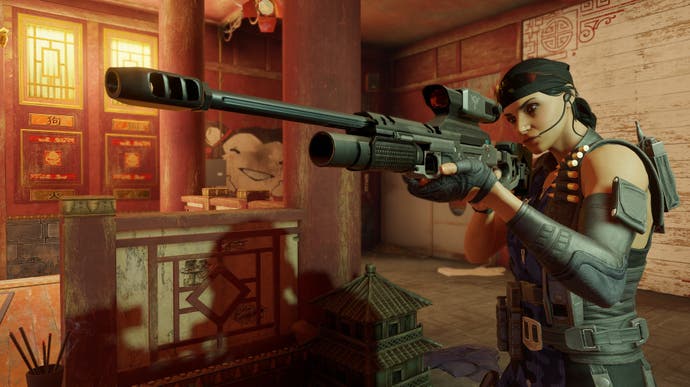 Ubisoft has revealed the full details of the fourth and final season of Tom Clancy's Rainbow Six Siege Year Four. Making the announcement today at the Pro League Finals in Tokoname, Japan, Operation Shifting Tides see "an entirely reworked Theme Park map" and brings two new operatives, Kali and Wamai.
Having met in the Nighthaven Special Intervention Company - "a private military group owned and led by Kali - the former is an Attacker from India, whilst the latter, Wamai, is a Defender from Kenya.
Kali is equipped with a CSRX 300 sniper rifle that can "breach barricades and hatches in a single shot" and her gadget is it's under-barrel, the LV Explosive Lance, "that destroys all gadgets on both sides of breakable and reinforced surfaces". Wamai, on the other hand, "can attract enemy projectiles and have them detonate at its location". He can also "make Attackers' grenades and projectile gadgets useless, or better, turn them against their users".
As for the changes to the Theme Park map? Ubisoft revealed the Rail Platform has been removed and the East and West sections "have been brought closer together". There are changes inside the building, too; the East section "has largely evolved, primarily the downstairs area" and the Gargoyle and Haunting Dining bomb sites have been replaced with the Throne Room and Armory. Finally, the Arcade Entrance is now blocked, so the main entrance is now via the Gong Room.
Other additional updates include the implementation of a limb penetration system, plus there's been a drop in the price of the Operators Hibana, Echo, Dokkaebi, Vigil, Zofia, Nomad, and Kaid.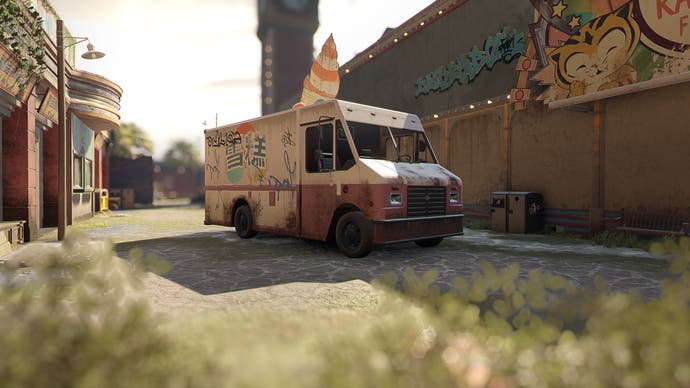 The PC Test Server for Operation Shifting Tides - which permits players to test upcoming features in a closed environment ahead of a full, public roll-out - goes live tomorrow, 11th November. If you're taking part, don't forget to submit your issues and bugs to r6fix.ubi.com.
Ubisoft recently sued a teenage Rainbow Six: Siege cheat-maker, claiming the company was forced to spend "enormous sums of money" trying to mitigate their impact on the game. Ubisoft's legal proceedings are aimed at MizuSoft, a company run by a minor referred to only as JVL in the lawsuit, and believed to be located in the Netherlands.