WWE bundles come to Rainbow Six Siege
WWETF.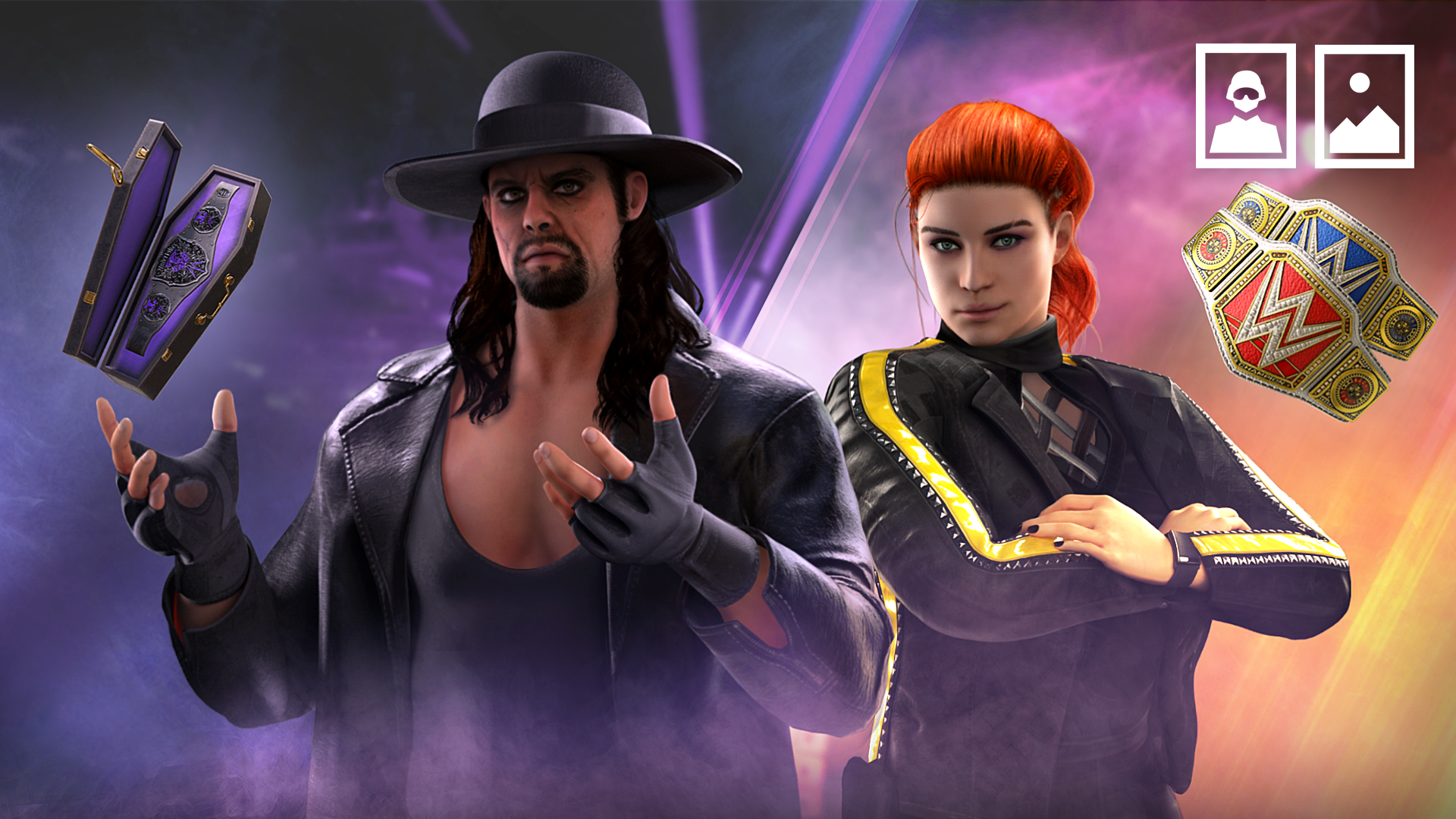 Here's a mash-up you didn't expect: WWE bundles are now available in Rainbow Six Siege.
The two "exclusive WWE cosmetic bundles" feature the likeness of Undertake and Becky "The Man" Lynch, and are available now on all platforms where you can play Siege, including PC, current-gen consoles, last-gen consoles, and Ubisoft's subscription service, Ubisoft+.
The Deadman Bundle for Blackbeard, unsurprisingly given its name, includes the Undertaker uniform, special headgear, an Operator portrait, and a Undertaker Championship charm. You'll also get the Moonlight Brawl background and a new skin for the MK17 CQB called The Tombstone.
Thorn, however, gets The Man uniform, headgear, and portrait, as well as the WWE Championship Titles charm, the I Am The Man background, and the Dis-Arm-Her skin for the UZK50GI.
The bundles are available separately for 2160 R6 credits, or 4080 credits for both. As is usually the case, you can't buy credit packs for the precise amounts, so the closest credit pack you can buy to unlock 2670 credits will cost you £17/$20, whilst the 4920 pack will set you back £30/$35.
Rainbow Six Siege hackers recently exploited the ban feed - which alerts players when someone has committed a bannable offence - to display images on other players' screens.
The images being displayed by hackers range from the light-hearted to very much not-safe-for-work. The latter was particularly problematic for streamers because showing such content can result in a channel ban.