Ubisoft announces Roller Champions console versions, closed alpha dates
That is wheely good news.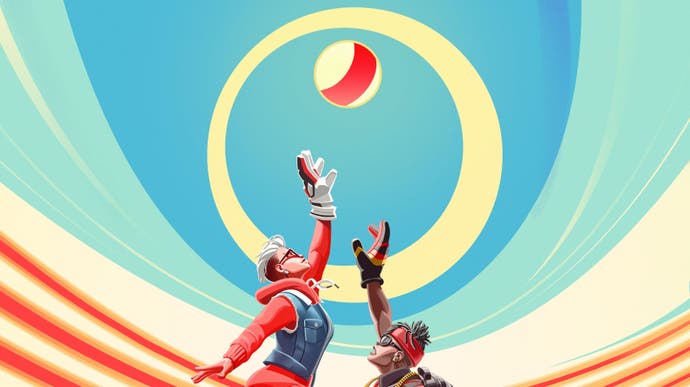 Ubisoft's colourful roller skating sports game, Roller Champions, has been confirmed for console at last. It was only announced for PC at E3 last year, remember.
"We are happy to announce that we are developing Roller Champions for PS4, Xbox One, Nintendo Switch and mobile," said an appropriately happy product manager Stephane Drapeau in a developer video. He didn't mention any dates.
The rest of the video was given over to talking about the upcoming closed alpha on PC, which you can get in on. Testing begins 11th March and runs until 23rd March, and you put your name down for it on the Roller Champions website. If you don't get in, you'll be shortlisted for the closed beta, apparently.
Roller Champions is a cartoony, arena sports game for teams of three, who wheel around an oblong arena and try to leap up and throw a ball through a goal hoop thing. Chris Tapsell played Roller Champions at E3 last year. His take? "Simply very good fun."
Roller Champions will be free-to-play when it comes out (at some unspecified point this year) but we don't know the ins and outs of what we'll be sold - presumably outfits? Intriguingly, in the dev video, Ubisoft mentions an in-game sponsor system, but there's no further detail on how it will work.
That's all but before you go, here's a video of a roller disco to complete your day. Do note that this is not Roller Champions, though I see no reason you cannot try to emulate it while you play.