Ubisoft advises you download Assassin's Creed 3 day-one patch
"Optimises player experience and is highly recommended".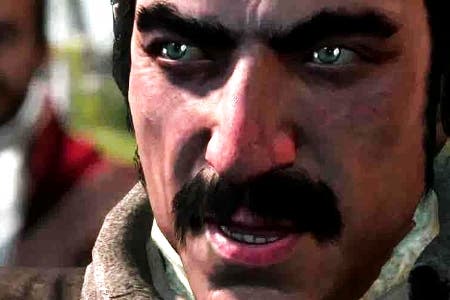 Ubisoft has recommended all players download the Assassin's Creed 3 day-one patch, which addresses numerous bugs and crash scenarios.
Be warned, Ubisoft's full patch notes contain spoilers. There are none below.
"This day one update is designed to optimise your player experience," the developer wrote. It is "highly recommended" you download it.
The title update contains fixes for a wide number of issues. One bug meant NPCs spawned too far away could end up being the wrong type.
Another meant players became stuck after diving from or waterfall, or after exiting "a slopped hay stack at a certain angle".
A number of mission-specific problems have also been ironed out. For instance one mission previously let you drown an ally by heading the wrong way.
Last week EA dropped a huge day-one patch for Medal of Honor. It fixed rather more crucial issues, such as detecting whether a controller was plugged in.
Assassin's Creed 3 goes on sale at midnight tonight for PlayStation 3 and Xbox 360. Look for Eurogamer's review at 4pm.