Assassin's Creed 3 will be free on PC in December
As the final title in Ubisoft's 30th anniversary giveaway.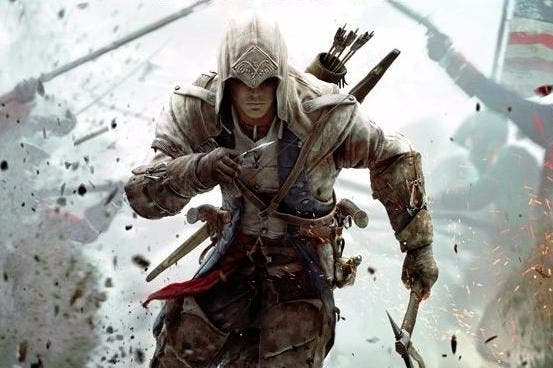 Ubisoft is giving away the PC version of Assassin's Creed 3 for a month beginning on 7th December.
This is the final part of the publisher's 30th anniversary promotion in which it's given away a new game every month since June to Ubisoft Club members. It's free to sign up.
Previous offerings have included Prince of Persia: Sand of Time, Splinter Cell, Rayman Origins, The Crew, Beyond Good and Evil, and Far Cry 3: Blood Dragon.
In fact, Far Cry 3: Blood Dragon is still available, should you act now.
Former Eurogamer editor Tom Bramwell was a big fan of Assassin's Creed 3 upon its 2012 release. At the time he called it "the biggest and richest Assassin's Creed game to date" in his Assassin's Creed 3 review.