Assassin's Creed, Far Cry and more digital Ubisoft games reduced by up to 75%
Plus, Ubisoft's own Lunar New Year sale.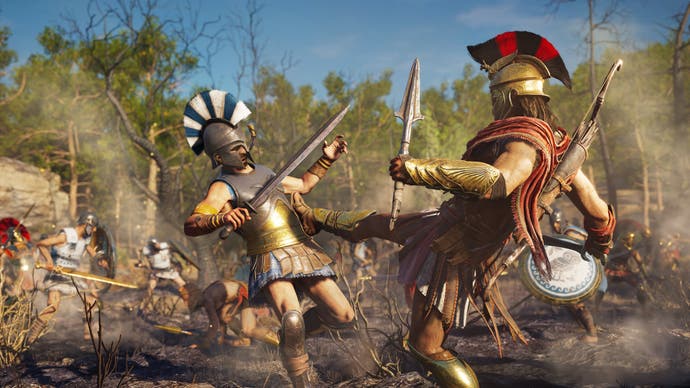 Assassin's Creed, Far Cry, Rainbox Six Siege, Watch Dogs and a handful of other big Ubisoft series on PC are on sale for up to 75 per cent at Amazon.
In most cases, it's the bulkier editions of the individual games that are reduced, so you'll often find they come with extra DLC and season passes already included. Not a bad way to catch up on some of these, then, if you've been waiting for a sale!
Of the lot, the best deal is probably the Assassin's Creed Odyssey - Ultimate Edition for £24. This version of the Grecian stab-em-up includes the Deluxe Pack and season pass as standard to add to the already mountains of content the base game offers. You'll find a whole cache of extra gear, story content and boosts.
I've dropped in all of the other offers below. Just so you know, all of these are Uplay codes.
A quick heads up, too, that some of these prices are matched or bettered at the Ubisoft Store, which is currently in the midst of their own Lunar New Year sale until 30th January. Games, merch and more have all been reduced, while new flash deals are going live every couple of days with more significant discounts. Right now, you can get Ghost Recon: Breakpoint for £17.50.
We've got even more of the best offers on games, tech and more for you over at Jelly Deals. You can find some of the top bargains in the Amazon Warehouse 20% off sale, where you can also try 90 days of Amazon Music Unlimited for free. Elswhere, we have the best price for Animal Crossing: New Horizons and our top picks for a Nintendo Switch stylus.