Twisted Metal, Syndicate, Gotham City demos hit EU PlayStation Store
But where is Trine 2?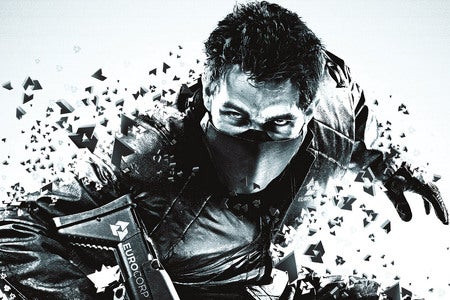 Demo versions of Twisted Metal, Syndicate and Pixeljunk Sidescroller launch today on the EU PlayStation Store.
Gotham City Impostors' online beta is now also available to all.
Syndicate's taster allows four players to team up and try out Syndicate's Western Europe campaign map. Both it and the Gotham City Impostors beta also launched on Xbox Live this week.
The delayed release of Trine 2 is still nowhere to be seen, however. The arty action-puzzle game launched on Xbox Live Arcade and the US PlayStation Store in December, but failed to materialise for European PS3 players.
Developer Frozenbyte told Eurogamer last month that Trine 2 was still going through Sony Computer Entertainment Europe's QA board.
"We are anxiously awaiting the European release ourselves!" Frozenbyte vice president Joel Kinnunen said. "We had both SCEA and SCEE versions ready at the same time. But it's out of our hands."
That was four weeks ago. Sony told Eurogamer it had no new information on Trine 2's launch date when we asked this morning.
Also this week: both Kane & Lynch games arrive for digital download, plus there's a new DLC campaign for Dead Island and a medley of SoulCalibur 5 song packs.
PS3 Games
Mini Ninjas (£14.99/€19.99)
Kane & Lynch: Dead Men (£14.99/€19.99)
Kane & Lynch 2: Dog Days (£17.49/€21.99)
Under Siege (£7.99/€9.99)
PS3 Demos
Gotham City Impostors Beta
Pixeljunk Sidescroller Demo
Twisted Metal Beta
Syndicate Demo
PS3 Add-Ons
Dead Island - Ryder White (£4.99/€9.99)
The King of Fighters - Unlock All Icons (£1.99/€2.49)
LittleBigPlanet - Groundhog Day Costume (Free)
Marvel vs Capcom 3 - Animal Pack (£3.19/€3.99) - Released Friday 27th January.
Need For Speed The Run - Italian Car Pack (£5.49/€6.99)
SoulCalibur 5 - Downloadable Music Pack 1 (£1.59/€199), (Includes the following content, also available separately), Bravely Folk Song (£0.79/€0.99), Horangi Arirang (£0.79/€0.99), Soul and Sword (£0.79/€0.99), The Wind and Clouds (£0.79/€0.99), World Atlas Collapsed (£0.79/€0.99), Downloadable Music Pack 2 (£1.59/€199), (Includes the following content, also available separately), Chasing Downstream (£0.79/€0.99), Duelists (£0.79/€0.99), The Cursed Image (£0.79/€0.99), Unblessed Soul (£0.79/€0.99), Wing of Faith (£0.79/€0.99), Female Customization Equipment (£1.59/€1.99)
UFC Undisputed 3 - UFC Undisputed Online Pass (£6.49/€7.99), Ultimate Fights Pack 2, Ultimate Fights Pack 3 (Price TBA)
WWE 12 - Macho Man' Randy Savage (£0.59/€0.75), Batista (£0.59/€0.75) , Mick Foley (£0.59/€0.75), Brodus Clay (Free), WWE 12 - Kane, New Attire (Free)
Rock Band
Rock Band 3 - Falling Away From Me - KoRn (£0.99/€1.49), Fat Lip -Sum 41 (£0.99/€1.49), Frankenstein - The Edgar Winter Group (£0.99/€1.49), Freak On A Leash - KoRn (£0.99/€1.49), Free Ride - The Edgar Winter Group (£0.99/€1.49), Head Over Heels - Tears for Fears (£0.99/€1.49), Still Waiting - Sum 41 (£0.99/€1.49)
Rock Band Network - Strangers - Free Spirit (£0.99/€1.49), Torture - Rival Sons (£0.99/€1.49), Turn Around - Bumblefoot (£0.59/€0.79), Without Morals - Nevermore (£0.99/€1.49), Africa (Rb3 Version) - Quartered (£0.99/€1.49), Against The Wall - Ill Niño (£0.99/€1.49), Any Other Heart - Go Radio (£0.99/€1.49), California - Winds of Plague (£0.99/€1.49), El Monstro - Dance for the Dying (£0.59/€0.79), Stranger - Vangough (£0.59/€0.79), Now Or Never - Stagehands (£0.59/€0.79), Pirats 'Til We Die - Halfbrick Studios (£0.59/€0.79), Hysteria - Aiden (£0.99/€1.49), Last Chance - Tetrafusion (£0.99/€1.49)