Try This War of Mine for free now on Steam
The final two story missions are also now available as part of the Complete Edition on Switch.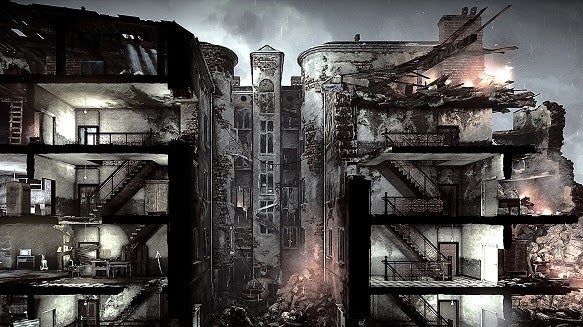 It may have just turned six years old, but 11 bit studios has dropped a "significant update" for This War of Mine on Nintendo Switch, as well as making the game available for free from now until tomorrow, 16th November, on PC via Steam.
If you like what you play, the Complete Edition is also temporarily reduced by 72 per cent on Steam.
This War of Mine: Complete Edition "wraps up" with the release of the two final story episodes on Nintendo Switch. Entitled The Last Broadcast and Fading Embers respectively, the developer says they "are more story-oriented than the base game", with both touching "on complicated dilemmas, as players step into the shoes of a lone radio-operator exploring the role of truth in a time of despair, and a young girl that must decide between the survival of a man or his cultural heritage".
Unlike many war games, in This War Of Mine you do not play as a soldier or commander, but instead experience life as a group of civilians trying to survive in a besieged city despite a lack of food, medicine and the constant danger from snipers and scavengers.
This War of Mine: Complete Edition on Nintendo Switch is available now complete with the Anniversary Edition content, The Little Ones DLC, and all the original tales told in three episodes of This War of Mine: Stories.