This War of Mine, Moonlighter currently free on PC from Epic Store
Alan Wake and For Honor up next.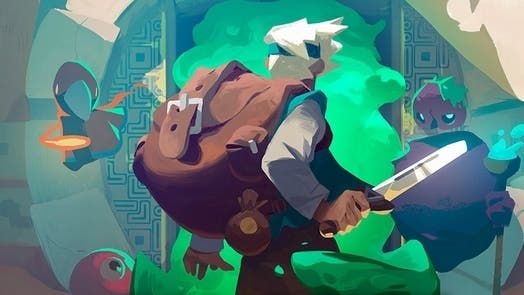 Epic continues its efforts to coax PC players onto its store this week with another batch of freebies in the form of This War of Mine and Moonlighter. And while you're here, I might as well let you know that Alan Wake and For Honor are up next.
Moonlighter - which is free right now, alongside This War of Mine - offers an intriguing blend of shop management and dungeon crawling. By day, plucky hero Will stacks shelves and tends to the whims of his customers, while his nightly pursuits involve monster slaying and exploration.
The gist of Moonlighter's cyclical action is that items found while adventuring make for exotic new goods to sell in-store, and, in turn, pay for better equipment for deeper dungeoning and even more exotic wares. Eurogamer liked it a lot on release. Perhaps not coincidentally, Moonlighter just launched its first paid DLC, Between Dimensions, on PC.
Next up is 11 Bit Studios' excellent, but extremely sombre, This War of Mine - a side-scrolling stealth-survival game in which players are tasked with keeping a small group of civilians, caught in the midst of an unnamed war, alive for as long as possible.
During daylight, when it's too dangerous to walk the streets, your goal is to improve your makeshift homestead, using scavenged supplies for crafting and maintenance. By night, though, under the cover darkness, you'll need to head outside and begin your regular search for more supplies, so that the loop may continue.
There's little joy to be found in your small victories though, and little respite from the horrors of war. Soon, your resources will dwindle, and your charges will quickly succumb to hunger, sickness, falling temperatures, and the cruelty of others in the city - at which point, This War of Mine starts to demand you make some tough, frequently harrowing decisions.
This War of Mine, would you believe it, is also getting new paid DLC - in the form of the freshly revealed final story episode Fading Embers - which arrives on PC in August.
Those venturing into Epic's den have until next Friday, 2nd August, to claim the current freebies. After that, the shadows shift and Remedy's cult horror escapade Alan Wake and Ubisoft's online melee battler For Honor will, should you wish it, also be yours for the taking.