This War of Mine gets free enhanced Final Cut on PC to celebrate fifth anniversary
Remastered levels, new character, and more.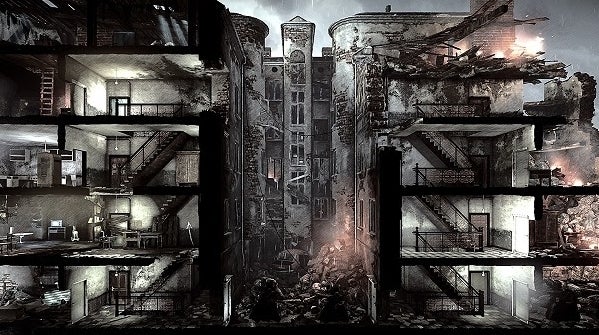 Sombre anti-war survival game This War of Mine turns five this month and, to mark the occasion, developer 11 Bit Studios has released the Final Cut, a big free content update on PC, that's described as the "crowning version" of the experience.
Alongside a new character and new classic scenario, This War of Mine: Final Cut introduces all the locations featured in the game's three-episode Stories DLC, adding new quests and events to each for greater diversity each play-through.
Final Cut also features 4K UI adjustments and 21:9 aspect ratio support, as well as remastered versions of the game's classic levels, However, those that would rather stick to the original 2014 version of This War of Mine still have that option too.
This War of Mine, for those unfamiliar, is a frequently sobering stealth-survival game, in which players are charged with keeping a small band of civilians alive for as long as possible. That requires scavenging their war-torn city for resources by night, stealthily exploring the occupied streets, and shoring up their makeshift home by day.
Inevitably though, as the days pass by, resources grow scarcer, the weather turns colder, and survivors are increasingly susceptible to hunger and sickness - resulting in some difficult decisions if anyone is going to make it through alive.
There's currently no word on whether This War of Mine's Final Cut will come to consoles at later date, but it's out today on GOG and Steam, and there's a massive 75% discount available for those wishing to purchase the base game.