Tony Hawk's Pro Skater HD DLC priced, detailed
Contains the airport map and revert maneuver.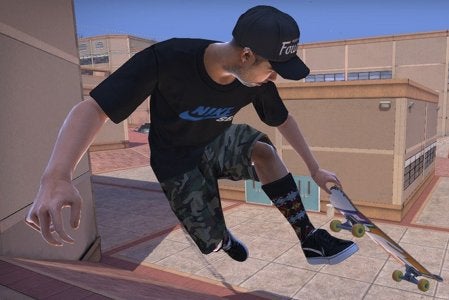 Tony Hawk's Pro Skater HD will see its first piece of DLC approximately 30 to 45 days after the game launches on 18th July for 1200 Microsoft Points, kicking off this year's Xbox Live Summer of Arcade.
The add-on will cost $5 (400 Microsoft points), Activision announced in comments to Joystiq. It also confirmed the DLC would contain the Airport stage from Tony Hawk's Pro Skater 3. We know other levels from that game will be included too, but it's unclear which ones. The final say is up to Tony Hawk himself.
Besides new maps, the expansion will bring back the "revert" move from Tony Hawk's Pro Skater 3 that allows players to string certain combos together. This will only be available in maps in the add-on though, as an Activision rep explained, "reverts were introduced in Tony Hawk's Pro Skater 3 and the levels were designed accordingly."
Below is the first screen from the Airport stage of the DLC.