Titanfall on Xbox 360 slips to late March
For "finishing touches" to ensure "awesome experience."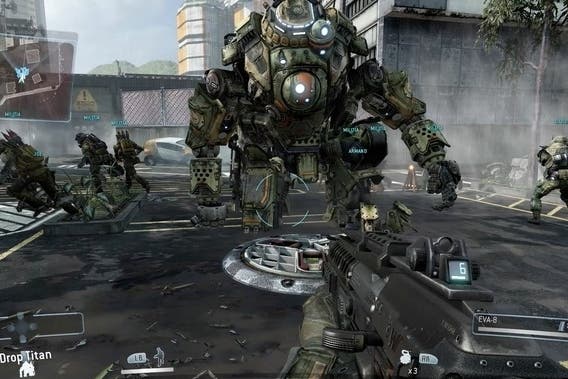 Titanfall's Xbox 360 version is being postponed two weeks for "finishing touches," EA has announced.
"To give them [developer Bluepoint] the time they need to put the finishing touches on the current-gen version of the game, we are moving the Xbox 360 ship date to March 25 in North America and March 28 in Europe," said EA's Patrick Söderlund on the publisher's blog. "The extra two weeks will ensure the full world of Xbox gamers has an awesome experience."
The Xbox 360 version of Titanfall is being developed by Bluepoint Games, the studio behind the remastered PS3 renditions of Metal Gear Solids 2, 3 and Peace Walker, the God of War Collection, Shadow of the Colossus and Ico. These were all excellent restorations, so hopefully Bluepoint's skill go both ways and it can scale a game back to more primitive hardware in addition to spruce it up for higher end tech.
The Xbox One and PC versions of TitanFall are still on track for a 13th March release in Europe and an 11th March launch in North America.