Titanfall 2 teaser trailer reveals mechs with swords
More to follow in June.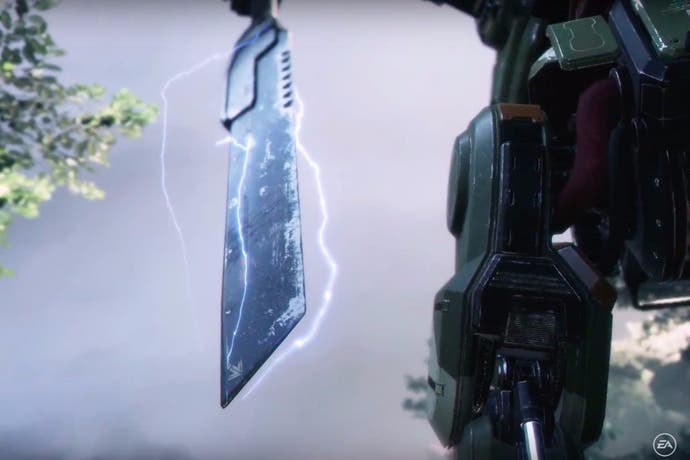 Titanfall 2 has been officially revealed and it will contain the series' titular giant mechs... only now equipped with swords.
Developer Respawn released the following teaser trailer noting that a full reveal will follow on 12th June at EA Play, the publisher's pre-E3 event.
We've known for some time that Respawn would be making a Titanfall sequel and that it will feature a single-player campaign, unlike the first game. Lead writer Jesse Stern (NCIS, Call of Duty 4: Modern Warfare) previously said this follow-up would include "a lot of [scenes] where science meets magic, but keeping it grounded and dirty and human and real".
Titanfall 2 is expected to launch later this year - or close to it - as McFarlane Toys is shipping a series of Titanfall action figures this winter that "will be released in conjunction" with this sequel.
While the first Titanfall was exclusive to Xbox One, Xbox 360 and PC, Respawn had said the sequel would be multiplatform. Today's trailer confirms Titanfall 2 launches on PC, PlayStation 4 and Xbox One.