Need for Speed update addresses one of the game's biggest problems
Wrap battle.
Ghost Games' recent Need for Speed reboot wasn't quite all it could have been: hampered by an always online connection that gave little in return, it was a fussy, frustrating and never truly satisfying open world racer.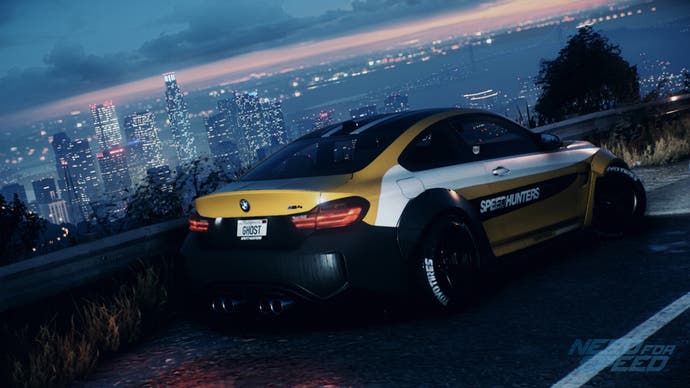 It's changing for the better, though, and this month's big update might be the most substantial yet. It introduces a full photo mode, new ways to play competitively and - perhaps most importantly given how this Need for Speed is steeped in car culture - the ability to share custom wraps and liveries designed by players.
The 'Showcase' update also brings with it three new trophies, new customisation options and Gas Stations - an all-new feature that allows players to fix their damaged cars at one of a variety of locations rather than having to head back to their own garage. It goes live on 3rd February - this Wednesday - and will hopefully be part of Need for Speed's belated PC release this spring.
The full patch notes are over at the Need for Speed website.