Thief 4 storyboard art leaks - report
First glimpse of Deadly Shadows sequel?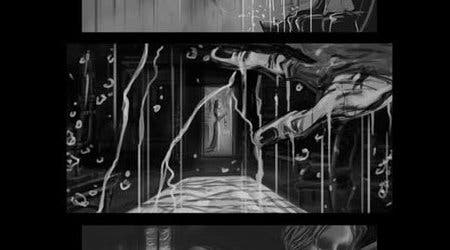 A series of purported storyboard images from Thief 4 have hit the web.
As spotted by a member of the Through The Looking Glass forums, the images appeared on the personal blog of an artist working at Goldtooth - the same studio responsible for Deus Ex: Human Revolution's cut scenes.
That blog has since been taken down, as have related threads on the game's official site.
Take a look at the art below.
Not much has been heard about the sequel to 2004's Thief: Deadly Shadows since it was announced last year. Back in June, Eidos Montreal art director Jonathan Jacques-Belletete told Eurogamer that now work has wrapped up on Deus Ex: Human Revolution, resources were being shifted over to Thief.