There's more to Destiny's December Dawning update than just Sparrow racing
Just an icebreaker.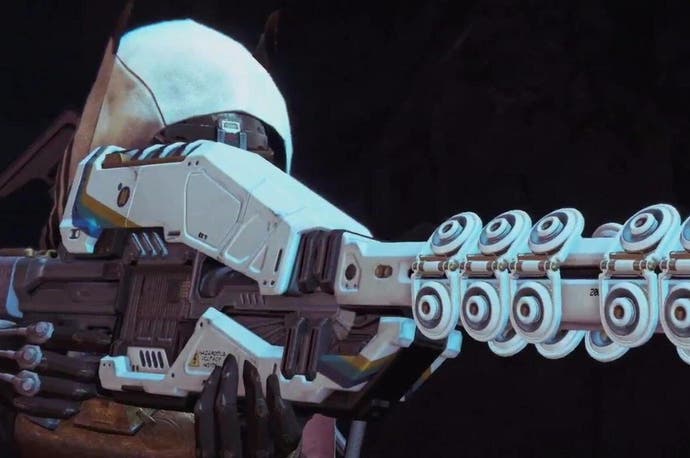 Destiny's December update has a pleasing array of new features in store - as well as the expected return of Sparrow racing.

My favourite? Tower stalwarts Cayde (yep, Nathan Fillion), Zavala and Ikora are back after their absence in September's main Rise of Iron campaign.
You'll hear them chatter over the latest Strikes to get revamped (The Nexus, The Will of Crota and The Shadow Thief).
Meanwhile, all Strikes will now offer a points-based scoring system to help alleviate some of the replayability grind.
As we reported back during PSX, Year One sniper rifle Ice Breaker will return after a long absence. You can earn it by handing in new bounties from Zavala earned during scored Strikes.
Arc exotic machine gun Thunderlord will also have new void and solar alternates.
There will also be daily presents to open in Destiny's main Tower.
Oh - and one other quality of life update. Green engrams will now automatically turn into armour or weapon materials when picked up.
Destiny's Dawning update was available to play over the weekend at PSX. Here's a look at its Record Book of activities, and various rewards which include an emote, emblems and more:
And here are the two new Sparrow racing courses:
Sparrow racing will remain accessible after the event concludes via Destiny's Private Matchmaking feature, so you will still be able to play with friends.
Destiny's Dawning update will go live on 13th December and run until 3rd January.