There won't be a new Need for Speed title this year
UPDATE: Ghost Games responds to the delay.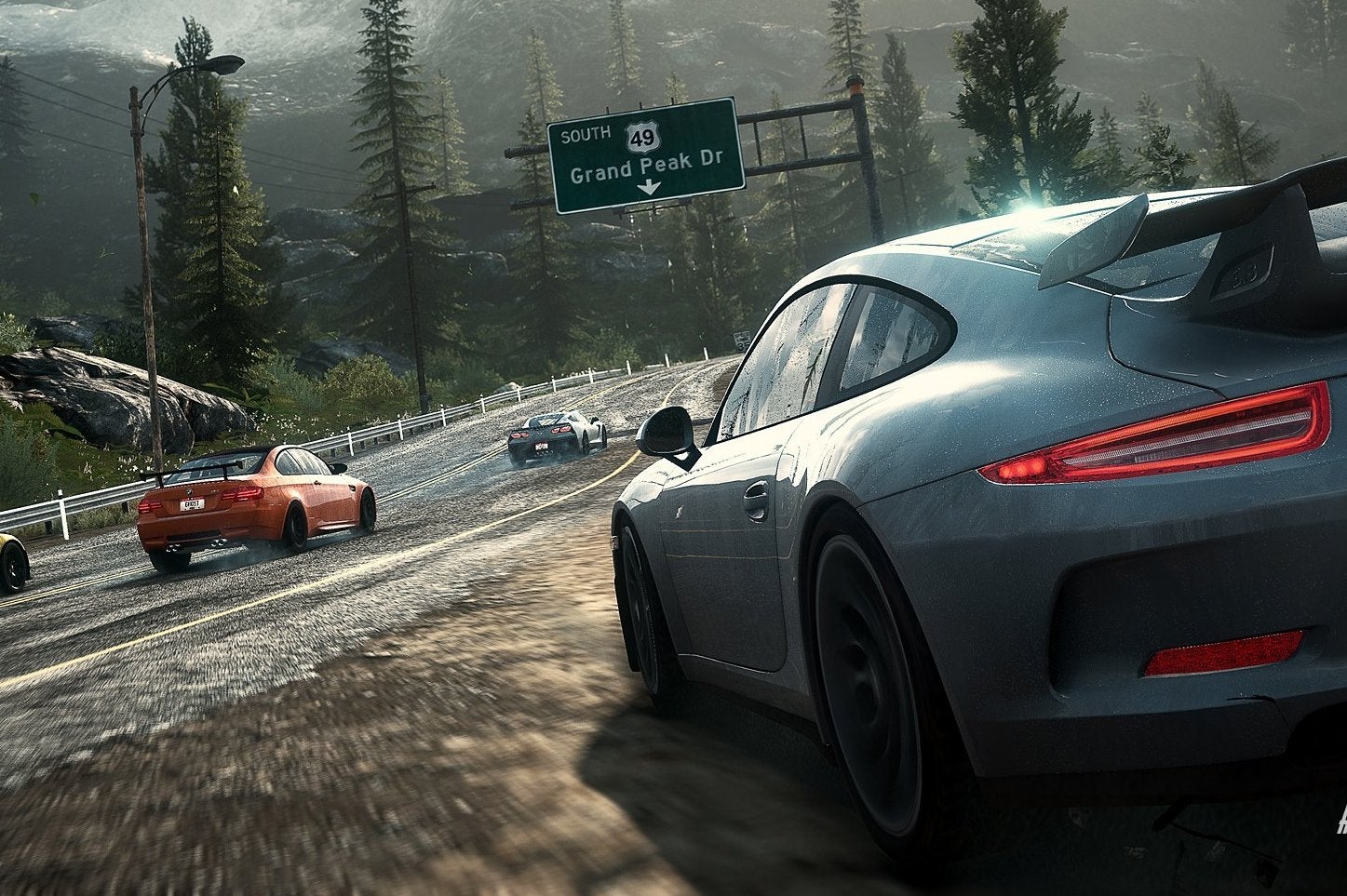 UPDATE 07/05/2014 1.40am: Need for Speed: Rivals developer Ghost Games has responded to the news that it won't be releasing a new racing game this year.
"Everyone here at Ghost Games in Gothenburg feels passionate about the Need for Speed franchise and Rivals was just the first step for us," wrote Ghost executive producer Marcus Nilsson on the series' official site. "We exist to make games that are constantly improving… games that push the boundaries of technology and innovation. Most importantly, we exist to make games that excite our fans."
"We are already deep in development on our next game and want to make this promise to you: we will listen to you. We're going to give you the game you've been asking for. It will be the game you deserve, but to do that will take us some time."
"We've made the decision to not release a Need for Speed in 2014, so we can work towards a highly innovative Need for Speed in 2015. An experience built on a foundation we know you'll greatly look forward to."
Nilsson added that the studio won't keep fans in the dark this whole time and it would love to hear feedback from players. "We want your input on future gameplay and features we know you're passionate about. We will keep innovating, always making sure to continue the celebration of cars and the joy they bring," he said.
So what do you say? Are you disappointed that Ghost isn't following up Rivals in the near future, or are you happy that it's taking the time to go back to the drawing board and rethink the direction of the franchise?
ORIGINAL STORY 06/05/2014 10.54pm: Ever since 1997's Need for Speed 2 EA has released a new entry in the franchise every year. Heck, 2011 saw two Need for Speed games with Shift 2: Unleashed and Need For Speed: The Run. 2014 will not follow suit, however, as EA revealed during a financial call today that Ghost Games next Need for Speed offering won't arrive until 2015.
"We're delivering a high-quality experience for Need for Speed players next year," said EA CEO Andrew Wilson.
This may disappoint some as the most recent series entrant, Need for Speed: Rivals, was often lauded as a return to form for the series. Its developer Ghost Games is comprised of many ex-Criterion staff who worked on racing classic Burnout Paradise.
"What they've conjured up in their debut effort is a remarkable achievement," wrote Eurogamer's Martin Robinson in his Need for Speed: Rivals review. "Before downsizing, Criterion created some of the last generation's very best arcade racers in Hot Pursuit and Burnout Paradise. Ghost Games has carried on that torch and crafted a racer that any of its competitors would do well to match in the new generation."