Breaking Bad's Aaron Paul shows new Need for Speed trailer
Yo.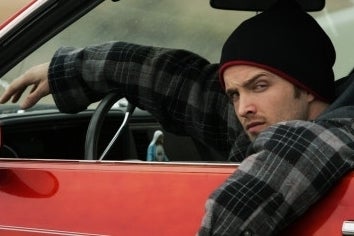 Last night's Superbowl has gifted us another look at the upcoming Need for Speed movie, as introduced by Breaking Bad star Aaron Paul.
The trailer's opening shots remind us of Need for Speed: Hot Pursuit's Seacrest County - as do the quick flashes of cops vs. racers action.
But the film itself focuses on a personal rivalry - between Aaron Paul and fellow racer Dominic Cooper (spoilers: he's the bad guy). The plot is a revenge story and... oh, who cares. Look - shiny cars! tyre smoke! a helicopter!
Need for Speed is due to hit UK cinemas on 12th March. Meanwhile, back in video game land, the development of EA's long-running racing series is having a turbulent time.