Another leak reveals Need for Speed: Hot Pursuit remaster will release in November
Need for Ssssh.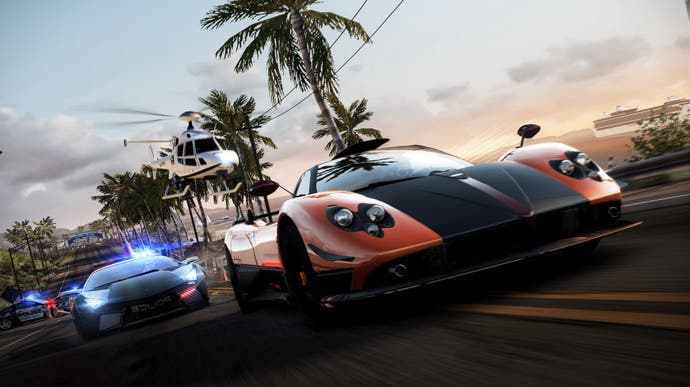 The Need for Speed: Hot Pursuit remaster looks set to release in November 2020.
Rumours that EA was set to release a remaster of Need for Speed: Hot Pursuit began to swirl in June, when leaks revealed an upcoming remaster would be re-released later this year for PC and consoles - including Nintendo Switch.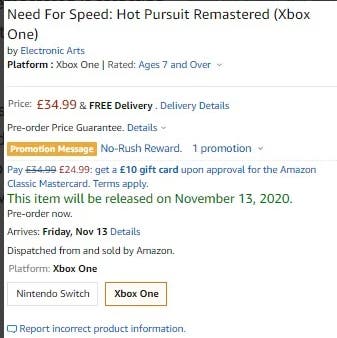 A now-deleted Amazon UK listing not only teased the game's arrival but also intimated a release date that may or may not be a placeholder, too: Friday 13th November, 2020.
Interestingly, there's no sniff yet of next-gen consoles mentioned here. Though the listing's now been deleted and we can't confirm the report firsthand, other outlets state the racer was listed as coming to the Xbox One and the Nintendo Switch (thanks, Pure Xbox).
As Tom opined at the time of the first leak, Burnout developer Criterion's Hot Pursuit is by far the standout - a brilliant cops versus robbers racer, it infused EA's flagging series with Burnout-style twist, making a hybrid of the two franchises. Originally launched for the PC, PlayStation 3, and Xbox 360 in 2010, the original racer earned its place as one of Eurogamer's favourite games of that year.