Need for Speed: Hot Pursuit is getting a remaster - report
Paradise.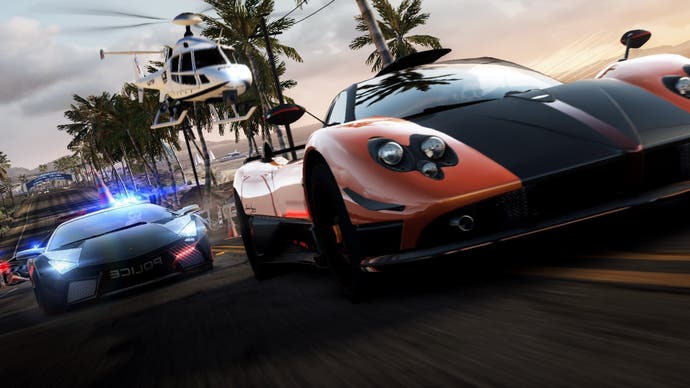 Need for Speed: Hot Pursuit - perhaps the series' best ever entry - will be re-released later this year for PC and consoles - including Nintendo Switch.
That's according to a new Venturebeat report, which has although run through the seven games (some announced, some not) EA mentioned this week were coming to Switch before the end of 2020.
Burnout developer Criterion's Hot Pursuit is by far the standout - a brilliant cops versus robbers racer, it infused EA's flagging series with Burnout-style twist, making a hybrid of the two franchises.
Originally launched for the PC, PlayStation 3 and Xbox 360 in 2010, it earned its place as one of Eurogamer's favourite games of that year.
Also headed to Switch, per Venturebeat's report, are Plants vs. Zombies Battle for Neighborville (the latest Garden Warfare-style game released on other platforms last autumn), and a new EA Original "indie" from Velan Studios, the new startup from the founders of Vicarious Visions.
This trio of titles will join the previously announced EA line-up for Nintendo Switch of FIFA 21, Apex Legends, Burnout Paradise and Lost in Random.
(And yes, if you're interested in a particular BioWare trilogy rumoured to be getting a re-release this year, you should indeed be reading into its absence in Venturebeat's list here.)