The Witcher card game Gwent is coming to iOS
Hey Ciri.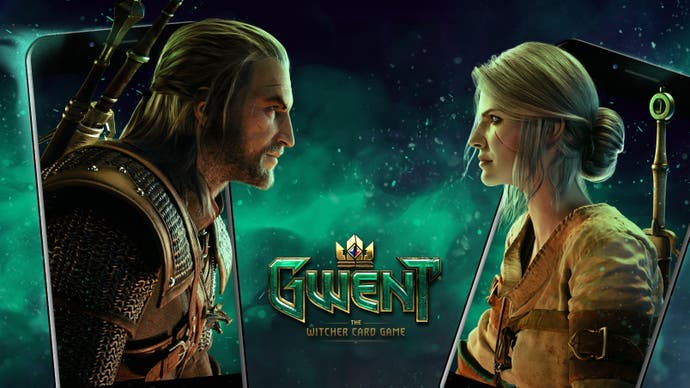 The Witcher card game Gwent is going mobile and heading to iOS devices on 29th October. It's a free-to-play game with the option of buying card kegs (packs), and all progress and purchases will share between iOS and PC (note: not console, by the sound of it).
You'll need an iPhone 6S or newer to run it, an iPad Mini 4 or newer, iPad 5th generation or newer, iPad Air 2 or newer, or any iPad Pro.
Gwent is the card game which began life inside The Witcher 3: Wild Hunt but was then fleshed out into a full game. It's almost unrecognisable now. The nuts and bolts are the same but it has so much more tactical nuance and depth. And it's gorgeous, with little animated avatars standing on the board and little moving pictures - I love things like that.
Gwent has been around a while now, too, benefitting from a long beta before finally launching last autumn alongside Thronebreaker: The Witcher Tales, a Gwent-based but standalone, heavily storied game. It's really good.
Gwent got its first card expansion earlier this year, in the shape of Crimson Curse, a vampire-themed affair.
There's no word on an Android release yet but I'm checking. Give it a go!