Will The Witcher 3: Wild Hunt look better on PC than next-gen consoles?
Console yourself.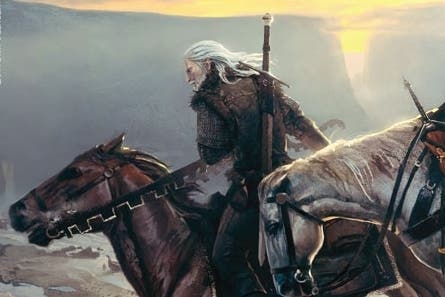 UPDATE: On closer inspection the quote below comes from the CDProjektRED_EN Twitter account, a translation account for the official CDProjektRED_IR Twitter feed. We've checked with CDProjekt and the company does not own this, meaning the remarks below do not come from an official source.
ORIGINAL STORY: Will next-generation game The Witcher 3: Wild Hunt look better on PC or consoles? Hold your horses, Digital Foundry, for developer CD Projekt Red has the answer.
It's the PC.
CD Projekt Red made the claim via its Twitter account in response to one fan who said they'd buy whichever next-gen console the game ran best on (as spotted by Softpedia).
"It would be PC," CD Projekt Red drily replied.
Not have a gaming PC? "We hope that you will enjoy the console version, then," it added.
The Witcher 3: Wild Hunt was formally announced last week for PC and "all high-end platforms available". It's due sometime in 2014.
Series star Geralt of Rivia will be back in a world 30 times larger than previous games and 20 per cent larger than Skyrim. It's an entirely open world game, in fact. There are no story chapters and no loading screens, thanks to the company's new RED Engine 3.
The Witcher 2 launched on PC and Xbox 360, but not PlayStation 3. Could this pattern repeat itself for next-gen on PC and the next Xbox?