The Witcher 3: Wild Hunt announced for 2014
It's open world and bigger than Skyrim, apparently.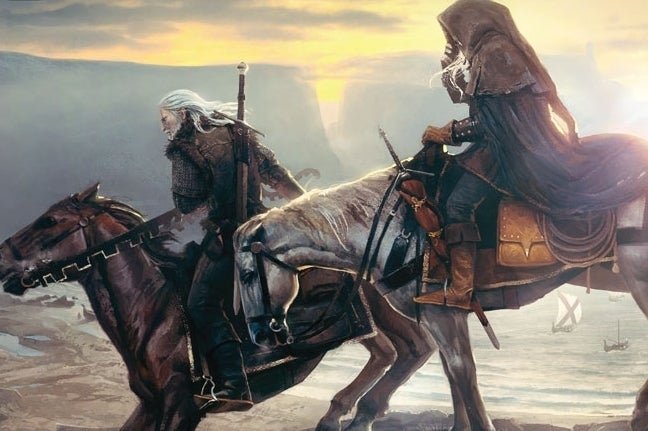 CD Projekt Red has finally formally announced The Witcher 3: Wild Hunt.
It's due 2014 on PC and "all high-end platforms available", according to GameInformer. We've known for a long time that The Witcher 3 will be a next-gen game. The only question is, will it be on both the next Xbox and PlayStation 4?
The biggest change in design for The Witcher 3 is its shift to being open world like an Elder Scrolls game. Where you go and when you go is up to you. There won't be chapters or acts, and hero Geralt will apparently answer only to himself.
CDPR said The Witcher 3's world is 20 per cent bigger than Skyrim's, according to the GameInformer reveal (digested on NeoGAF), and will take 30-40 minutes to traverse. CDPR boasts that the new RedEngine 3 will stream all areas and eliminate load times. Whether this is true of entering interior areas, I don't know.
There's a new Monster Hunt mechanic. This apparently has you build up clues about foes using books and townsfolk talk. That information will dictate which potions you need prepare for the fight, what time of day you should seek the encounter and how you should attack. You can learn to disable a vampire's poison attack (?) by hitting its poison gland, for example, and you can kill a vampire outright if you skewer both of its hearts (!) at once.
The magic, melee and potion skill lines will be further developed. Secondary forms of spells will let you add things like a 360-degree blast. Swordplay will be even more graceful and benefit from new strikes and abilities that increase things like parrying and stamina. There's mention of a new mutation mechanic under a different development path but no further detail was shared.
The inventory will be sorted out, and crafting will be critical to making Geralt as powerful as possible. You'll be able to add things like monster scales to your pieces of armour. Weapons and armour can also be found in abundance throughout the world.
The story of The Witcher 3 has Geralt protect the world from an evil that also happens to be his arch nemesis. Geralt is fighting to save his loved ones. Like in Skyrim, there will be different tiers of quests, ranging from the fetch and carry type to the important side-quests to the overarching main quest.
There's not much to look at at the moment. A video was released with some rendered bits of footage but that's apparently running on current PC tech; the game you'll see on your new console or PC in a year's time or more will look even better.
Will you support Eurogamer?
We want to make Eurogamer better, and that means better for our readers - not for algorithms. You can help! Become a supporter of Eurogamer and you can view the site completely ad-free, as well as gaining exclusive access to articles, podcasts and conversations that will bring you closer to the team, the stories, and the games we all love. Subscriptions start at £3.99 / $4.99 per month.