The Witcher 3 digital copies won't load on some Xbox Ones
UPDATE: The error has been fixed.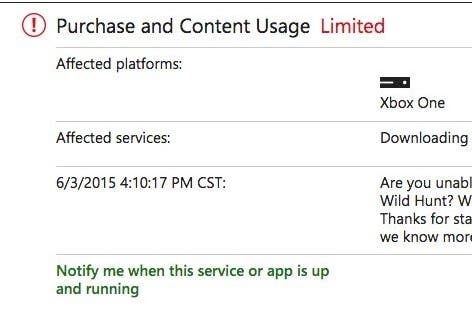 UPDATE 04/09/2015 5pm: The error regarding digital copies of The Witcher 3 on Xbox One has been fixed.
Microsoft has removed the issue from its support page and several folks on Reddit and NeoGAF have confirmed the fix.
ORIGINAL STORY 03/09/2015 11.21pm: Some Xbox One owners are finding themselves unable to play The Witcher 3: Wild Hunt if they purchased the game digitally.
According to folks on both Reddit and NeoGAF, booting the game up on Xbox One results in an "Error 0x87de2726" message.
Microsoft has already acknowledged the matter on its Xbox support site. "We're working to address this ASAP! Thanks for staying patient. We'll fill you in as soon as we know more," the console manufacturer said.
Xbox Support noted in a Reddit comment that "The error is a licensing issue."
This isn't the first time this has happened on Xbox One, though, as a similar error manifested itself with Far Cry 4 shortly after its launch. That game was pulled from the online store by mistake, but Microsoft assured users that they could access and re-download their digital content even if it was no longer up for sale.
We'll update as soon as we hear more on this case.