The THQ name lives again as Nordic Games rebrands
Intends to do "much more" than simply own IP.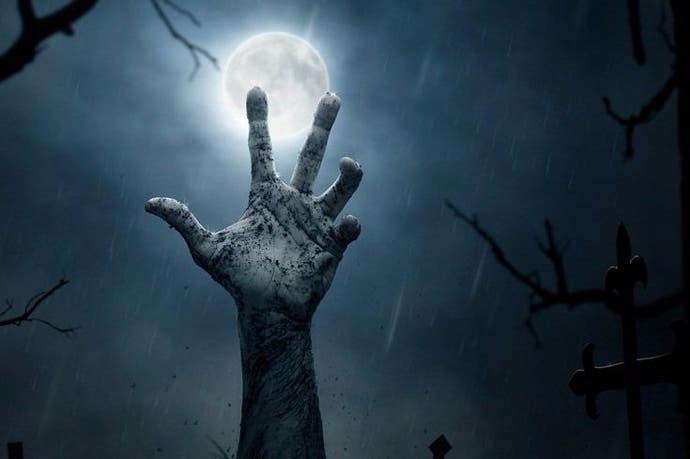 It's that moment when the hand dramatically bursts out of the mist-covered graveyard earth - publisher THQ is back from the dead! Sort of. Well, not really.
Remember Nordic Games buying the THQ name in summer 2014? Now Nordic has rebranded; henceforth it will be known as THQ Nordic.
It's a declaration of intent to signal Nordic changing from a two-person mini-publisher into a fully fledged game company to take seriously. These days THQ Nordic employs 84 people and runs two development studios, you know.
The THQ games Nordic acquired when THQ sunk are also very important going forwards. They include Darksiders, Titan Quest, Supreme Commander, Red Faction and others.
THQ Nordic currently has Darksiders: Warmastered Edition on the slate for a 25th October launch. Warmastered is a 1080p60 version of the old action adventure game, which is a good game, according to our Darksiders review.
THQ Nordic also recently released a PC, PS4 and Xbox One remaster of last-gen game Darksiders 2. Digital Foundry took a look at Darksiders 2: Deathinitive Edition for us.
All this Darksiders activity suggests THQ Nordic has a new Darksiders game planned, a Darksiders 3, but we don't know that for certain yet. Then again, THQ Nordic does have 23 game projects in currently development - 13 of them unannounced - so a new Darksiders game could be among them.
"The majority of these projects are based on former THQ owned IPs and franchises," THQ Nordic said in a press release.
"While we take great pride in our Swedish roots and accomplished a great deal under the Nordic Games masthead, we decided it was time to incorporate the THQ name," the company said. "Those key brands will continue to shape our business in a meaningful way going forward, and THQ Nordic represents a core approach of doing much more than 'owning' a highly competitive portfolio of IP.
"We cherish them, and align them with the very best development resources to expand upon them with the level of experience that communities and established fan bases expect and deserve."