THQ Nordic uploads, then quickly deletes Darksiders for Nintendo Switch trailer
UPDATE: Now it's officially official.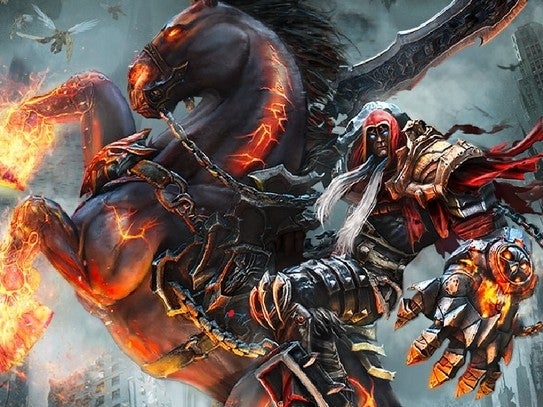 UPDATE 31/1/19: Surprise! THQ has now reuploaded the Darksiders: Warmastered Edition Nintendo Switch trailer it briefly set live yesterday.
What's more, we now have a release date - 2nd April- when it will be available via the Switch eShop and in a box in shops priced £25.99 / €29.99 / $29.99.
---
UPDATE 30/1/19: A trailer for Darksiders: Warmastered Edition on Nintendo Switch briefly appeared on THQ's website this afternoon.
The video was swiftly removed after its discovery was made public - and then replaced by a GIF:
Of course, the internet never forgets - and the trailer is still available to view elsewhere if you so choose:
Was the reveal meant for Nintendo's next Direct broadcast? With it popping up online now, it doesn't feel like we have long to wait and find out.
Darksiders: Warmastered Edition first launched for PC, PlayStation 4 and Xbox One in late 2016, before a belated Wii U release in May 2017. It was one of the last big launches for Nintendo's unloved console - and it sold terribly on the dying platform.
Something tells us this Switch version will shift a few more copies of the game than on Wii U.