The Sims 4 aims for millenial realism with Tiny Living Stuff Pack
Compact mirror.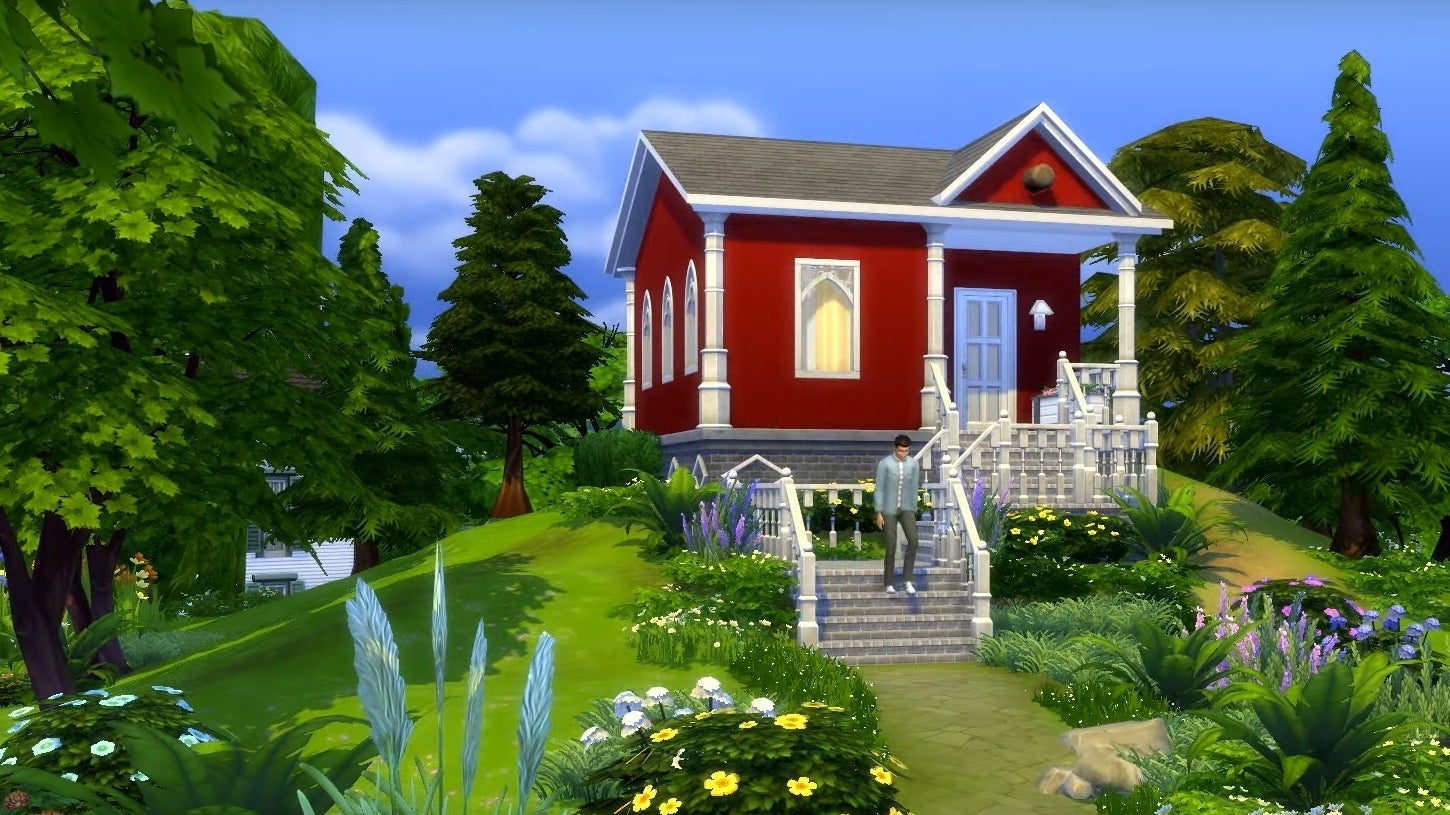 Let's be honest, most of the houses I've built in The Sims have been big American-style homes: grand spaces with vast gardens, open living areas, maybe even a working shower. It's a far cry from what I've been used to as a student - but something more relatable is on its way, as a Tiny Living Stuff Pack has been announced for The Sims 4.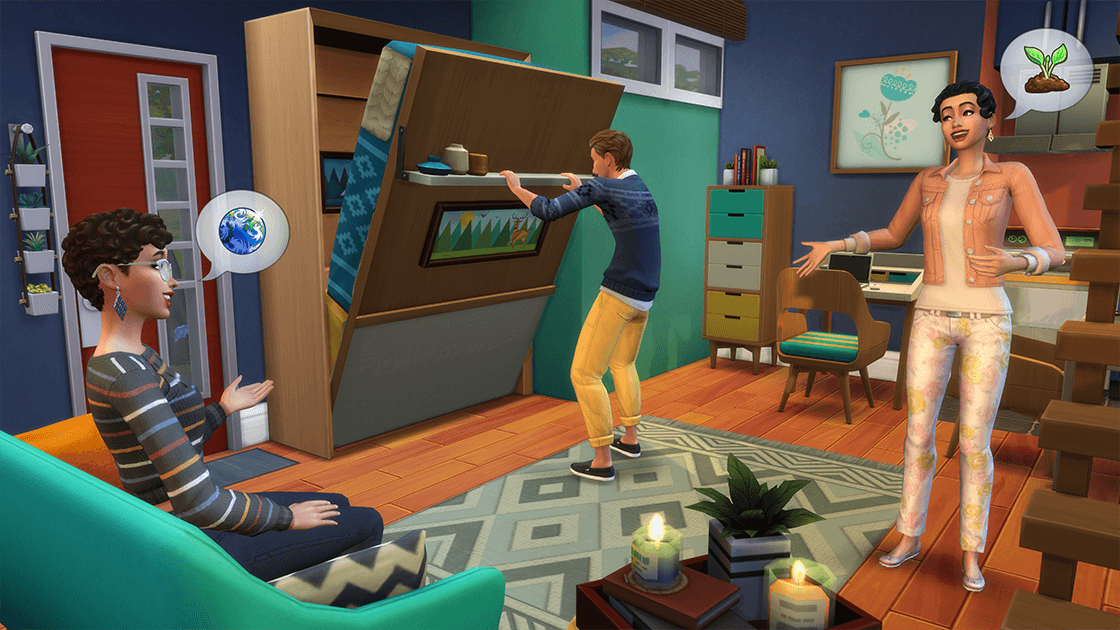 As detailed in EA's blog post, the DLC will introduce new furniture such as folding beds, cosy cable knit jumpers, and a residential lot type which forces players to build in under 100 tiles. The (much-requested) murphy bed can be paired with bookshelves, stereos and TV items - at the cost of occasionally squashing your Sim.
"Challenge yourself to build in a greatly reduced footprint of 100 tiles with a Tiny Home Residential Lot to receive special bonuses for your Sims," the post says. "In addition to friendlier bills, smaller spaces are good for encouraging relationships to bloom, and you'll have plenty of leftover yard space for a garden." Was this written by an estate agent?
Jokes aside, there is an extensive fanbase for tiny homes within the Sims community, with videos showing off small builds receiving plenty of attention on YouTube. This pack should make it easier to build these cute homes when it comes to PC and Mac on 21st January, then PlayStation 4 and Xbox One on 4th February.