The MMOne is a three-axis Virtual Reality chair attached to a crane
I'm spinning around, move out of my way.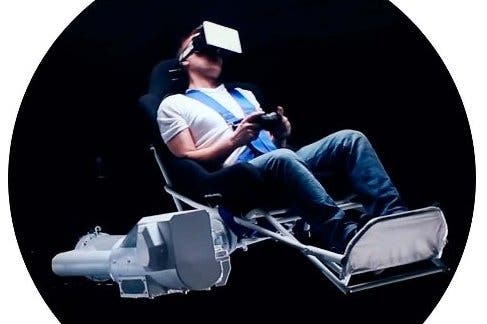 Part gaming chair, part theme park ride, the MMOne is a three-axis rotating seat that claims to be the world's first fully-interactive virtual reality attraction.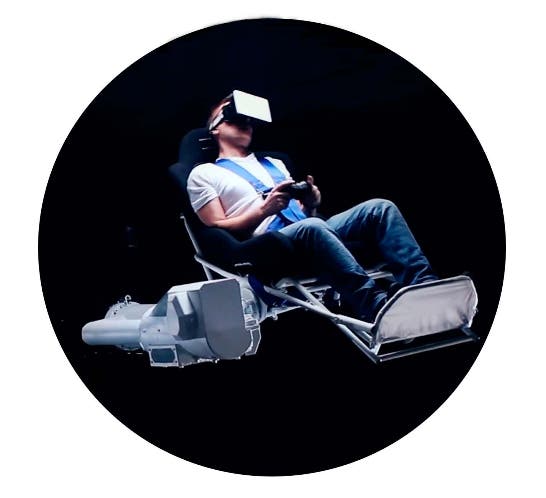 Built to work with the Oculus Rift headset, the chair and crane attachment are the work of MM-Company, a Ukranian start-up.
The seat will support anyone over 12 from 3.6-6.5 feet tall and who weighs up to 260 pounds.
Park yourself in the seat and strap yourself in tightly - you can then be spun in all directions to match whatever you're seeing on screen.
Potential game uses could include a deep space dogfight shooter for example, or a first-person view of a rollercoaster, or a pilot sim.
The technology is still in development - there's no option to buy one now.
Even watching the footage while sat still is making us feel a little queasy: