Deleting Facebook also deletes your Oculus purchases
Bad optics.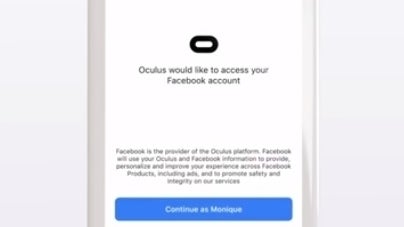 Oculus has endured a PR nightmare in recent weeks after it emerged its controversial Oculus Quest 2 Facebook account merge had turned some headsets into "paperweights". Well, that nightmare is set to continue with the revelation that deleting Facebook also deletes your Oculus purchases.
Twitter user @CixLiv revealed the news, which was subsequently verified by UploadVR.
Important VR PSA: 👉 Deactivating your Facebook profile disables your Oculus Profile.
👉 Deleting your Facebook account takes away all your games, purchases, and progress.
Source: Eli Schwartz pic.twitter.com/dSJIcIf0ki

— CIX (@CixLiv) October 22, 2020
Facebook confirmed to UploadVR that if you own the original Quest, Rift or Rift 2, don't plan to get another Oculus headset and haven't yet linked your Oculus and Facebook accounts, then deleting your unlinked Facebook account now won't affect your Oculus store purchases. However, it's worth noting currently anyone using an Oculus device for the first time or the Oculus Quest 2 needs to log in with a Facebook account, and from 2023, Facebook will no longer support Oculus accounts at all.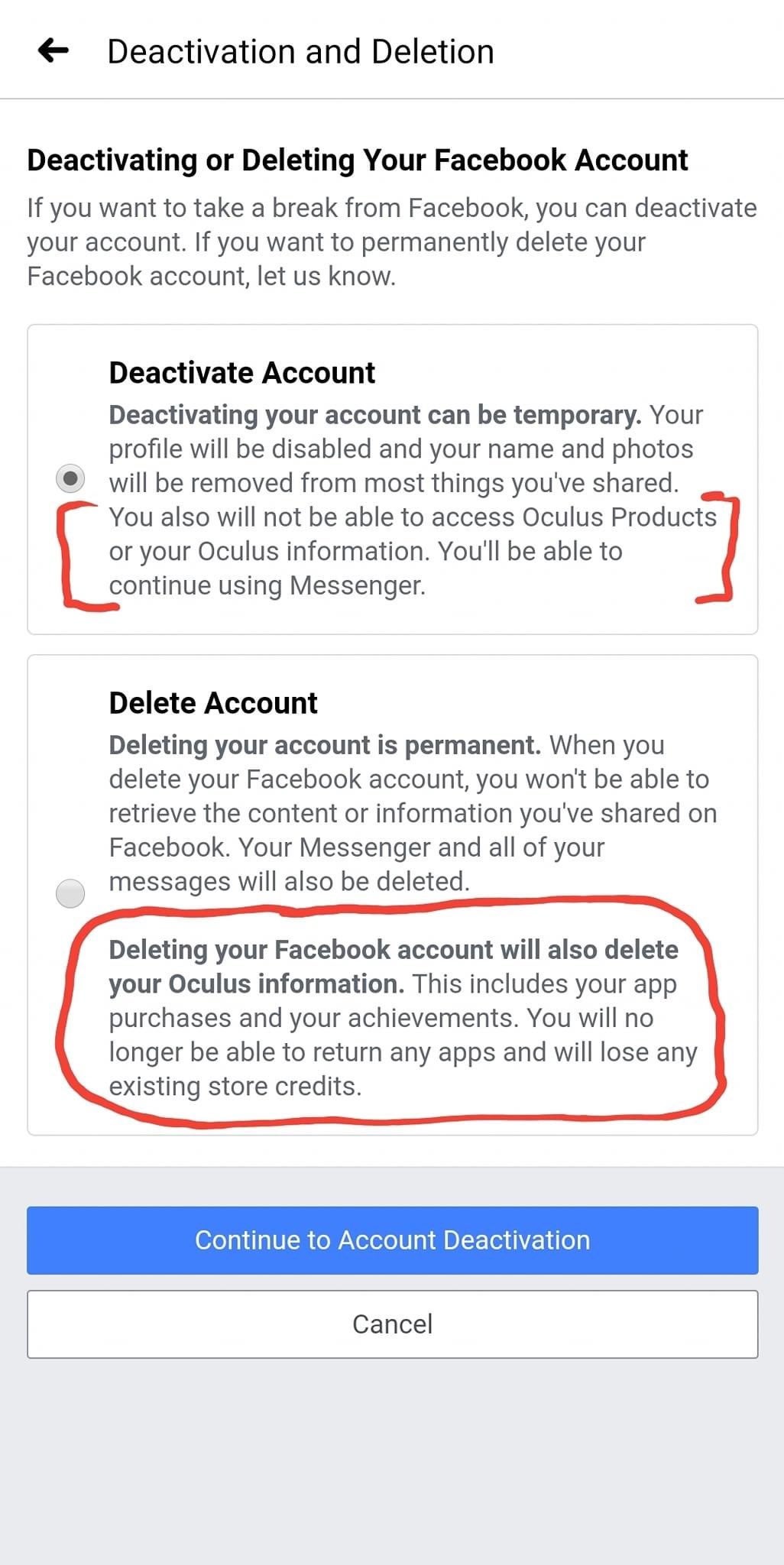 This latest news comes from text Facebook displays when you try to permanently delete your account. "Deleting your Facebook account will also delete your Oculus information," the text warns. "This includes your app purchases and achievements. You will no longer be able to return any apps and will lose any existing store credits."
As you'd expect, Oculus and Facebook have been criticised for this policy at a time when Facebook and social media are under intense scrutiny. I've seen plenty of people suggest creating separate Facebook accounts for Oculus, but there is concern that this approach may not work.
Last week, Facebook's augmented and virtual reality boss Andrew Bosworth responded to the account suspension issue by saying "people should continue to make sure their Facebook accounts are in good standing before they buy the headset".
"They can work through those problems before they do it."
Bosworth went on to say he was "a big fan of this move, even still".
"But I want to point out this is very common - Google, Apple, Xbox, pick a favourite," he said.
"They make you sign in with an account and there's a reason for that. We get to provide better services that way and stronger guarantees around things like data security, and compliance with regulations. So I'm a big fan of this move, even still."