Oculus Rift comes out in UK shops this September priced £549
As Minecraft goes live for Rift.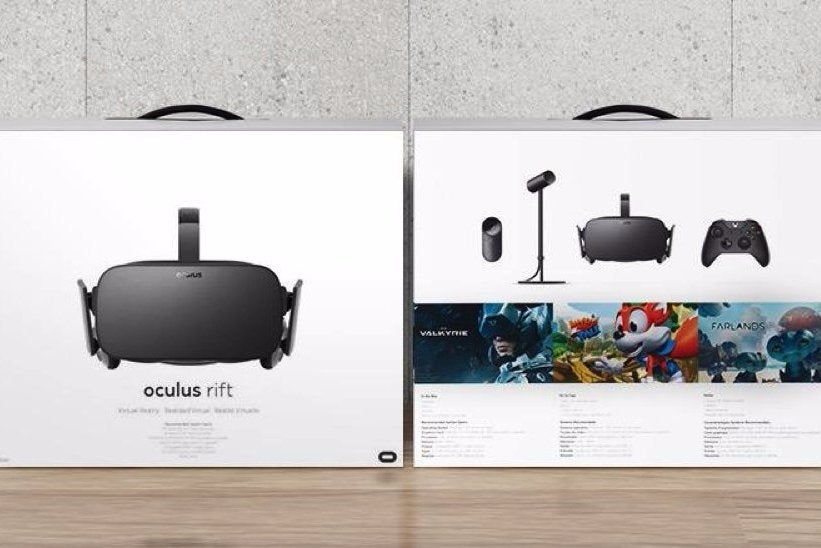 Oculus Rift comes out in UK shops on 20th September, priced £549.
The virtual reality headset has been available to buy online for £499 since it launched earlier this year - but you have to fork out for expensive shipping costs.
UK shops that will sell the device in-store include John Lewis, Curry's PC World, GAME and Harrods.
Every Rift comes with platformer Lucky's Tale, as well as hundreds of 3D 360 videos and VR movies. The Oculus Store supports purchases in pounds.
Demo pods will be rolled out across the UK to help people get an idea for how the tech works. These demo pods include The Climb, Henry, Farlands and Oculus Dreamdeck.
Meanwhile, Touch controller demos will come to shops this October, Oculus said.
The news comes as Minecraft finally launches on the Oculus Rift.
Minecraft Windows 10 Edition Beta, which came out yesterday on the virtual reality headset, includes cross-platform play. So, you can play Minecraft with your friends on Rift, Gear VR, iOS, Android and Windows 10 devices.