The Last of Us: first in-game screenshots, new gameplay details
Partially set in Pittsburgh, you don't control Ellie.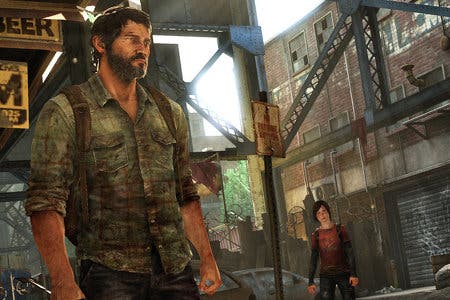 US magazine Game Informer has published the first in-game screenshots of PlayStation 3 exclusive The Last of Us.
The screenshots, below, show Joel and Ellie fighting for survival in Naughty Dog's new post-apocalyptic world.
The game is at least partially set in the US city of Pittsburgh, as the screenshot that shows Joel pointing out a bridge reveals.
The Last of Us features gun and melee combat. Weapons often break, so you need to scavenge for new items, as the downtrodden pair were seen doing in the game's debut trailer.
Naughty Dog said that while players won't control Ellie, a dead ringer for Juno and Inception star Ellen Page, The Last of Us is "not one long escort mission". She keeps up with the player, Game Informer reports, but doesn't get in the way. Her AI is "one of the team's primary areas of focus".
The Last of Us follows the story of a man and a young woman who struggle for survival in a post-apocalyptic world overrun by horrible beasties and the force of nature.
Eurogamer went to see Naughty Dog shortly after The Last of Us' Spike VGA reveal last year, and revealed how the Sony-owned studio battled to keep the game a secret as it created Uncharted 3.
The Last of Us is due out at the end of 2012 or early 2013.