The good, bad and ugly of PUBG's first Event Pass
Royale with XP.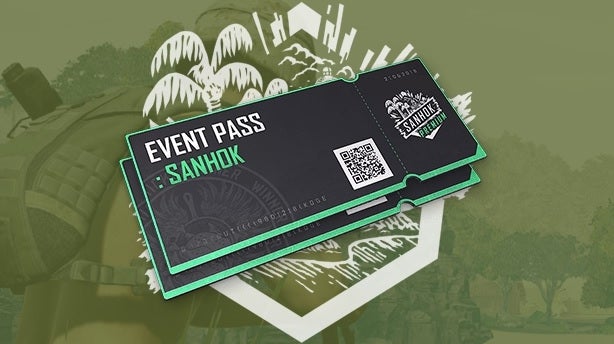 This week, PlayerUnknown's Battlegrounds got its first ever Event Pass. The £7.49 DLC is, clearly, inspired by Fortnite's hugely-successful Battle Pass, and lets players unlock premium loot, including themed cosmetics and items. It also lets you take on exclusive challenges and gain experience points as you play.
While PUBG's Event Pass sounds like a decent addition to the game - and indeed it has freshened up the battle royale experience for many players - it has some problems, which the game's rabid fanbase has been quick to pick up on.
This has led to a raft of comments from the PUBG developer, PUBG Corp., which has clarified the Event Pass is something of an experiment, and shown to be quick to react to feedback.
When the Event Pass launched, one of the biggest complaints came from players who would have liked the chance to earn more permanent items - even if they weren't paying for the Event Pass. In response, PUBG Corp. added two new items players could permanently unlock for free by completing the Event Pass missions regardless of whether you pay for the pass.
Following this, Redditor iisfitblud worked out potential experience point gain for those who do not buy the Event Pass, and concluded you'd have to play between six and eight hours per day - consistently well - to reach level 20 (the maximum level available to those who do not pay for the Event Pass) before the event ends on 21st July, based on estimates for the average XP that can be earned daily and through simply playing.
In response, PUBG Corp. communications lead Ryan Rigney, who is a familiar voice on the PUBG subreddit, said while there's enough XP in the free missions to get to level 20, PUBG's lead gameplay designer wants to make some changes next week "to give players a little more wiggle room", or, "to make it slightly easier to get to level 20".
On XP, players have reported there are a raft of missions that fail to trigger when completed. Rigney once again stepped in to say the development team is working on fixes and granting XP retroactively.
"It'll probably be a messy process because it's our first time doing something like this but we'll make sure to take care of you guys."
There has also been some consternation about the inclusion of some "trial" items as part of the Event Pass. These trial events are not permanently unlockable - even for players who buy the pass. As you'd expect, that hasn't gone down well with those who did open their wallets.
In a post on the PUBG Steam page, PUBG Corp. said the trial items were designed to "let players just try out some of the most popular items from crates we've released in the past".
"We thought it'd be cool to give all players a chance to try them out during the launch event."
On this point, PUBG Corp. said it had heard the feedback and will offer "cooler ingame swag" with future Event Passes. "We'll keep thinking about how to better use trial items in the future."
More generally, there have also been questions marks around what the Event Pass is for and what its developers hoped it would achieve. Some had hoped it would mark the addition of a proper ranking or progression system for PUBG. This, it transpires, was an unrealistic expectation.
Rigney described the Event Pass as "more about experimenting with a different way to sell cosmetics (as an alternative / complement to crates, which not everybody loves) while also using some progression elements".
"It's not intended to be our only progression system at all."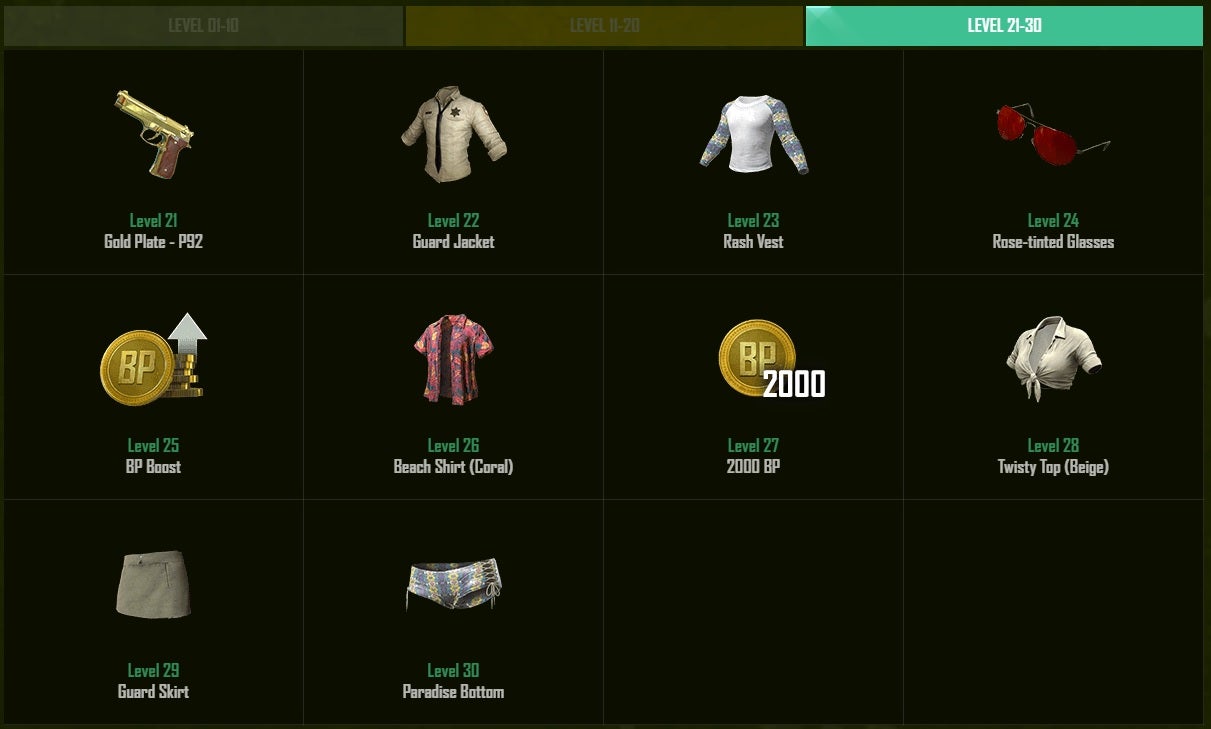 Then, there are some who question the timing of the addition of the Event Pass. PUBG is often criticised for being poorly optimised, riddled with cheaters and for locking crates behind keys - all in a £26.99 game when battle royale rival Fortnite is free-to-play. The Event Pass has left a sour taste in the mouth of some PUBG players who feel the focus should be on quality of life improvements.
It's not all doom and gloom, however. When you get down to it, the Event Pass missions add something new to the standard PUBG experience, which some reckon is starting to feel a little long in the tooth.
So, PUBG's first Event Pass has had a bit of a rocky launch. But it sounds like the developers are keeping a close eye on feedback, and have already reacted quickly to address one particular complaint. The expectation is more tweaks will come next week, and when it comes time for the game's second Event Pass, things will go a lot smoother.