The Division open beta available for early download now
Nab the 26GB client before doors open.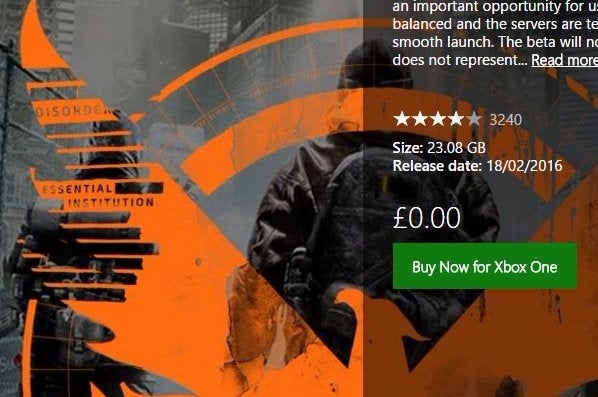 The Division's open beta doesn't begin until later this week, but you can now download its client to your console and be ready as soon as its doors open.
Ubisoft's beta officially launches tomorrow, 18th February, for Xbox One owners and the day after for everyone on PC and PlayStation 4. The testing period will then continue until Sunday, 21st February.
The beta client is a fairly hefty download, so here are the links to get it downloading straight away, for PlayStation 4 and Xbox One.
PS4 consoles will need 26.1GB of spare hard drive space. Xbox One owners will need 23.08GB.
The open beta is set to include two missions from the game's main campaign and a section of The Division's New York open world to roam around in (including its PVP area, the Dark Zone).
Anyone who tries the beta will also get an in-game reward when the full game launches on 8th March.
We had good fun with The Division's closed beta a few weeks ago (which included just the first story mission). You can read my impressions here, where I concluded it was not just a Destiny clone, for better and worse.
Oh, and Aoife and I went on a New York tour to shoot some dogs: