Ubisoft's original The Division is currently free to download and keep on PC
Plus DLC and season pass discounts until next week.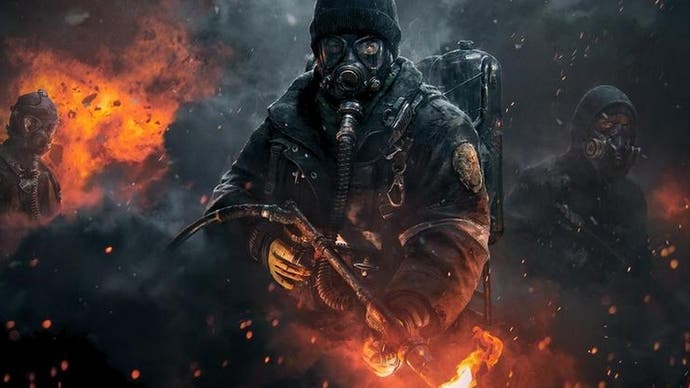 Ubisoft's celebrated online shooter The Division (the 2016 original, not its 2018 sequel, clarification fans) is currently free to download and keep on PC.
The Division, if you're unfamiliar, casts players out onto the snow-covered streets of Manhattan, now a Quarantine Zone following a viral pandemic, in order to help restore order. All of which sounded considerably more fanciful back in 2016.
What follows is an open-world action-RPG that bolsters its thrilling third-person cover-based shooting (of both the PvE and PvP variety) with all the loot, load-outs, perks, and XP you'd expect to be showered with in an online-focussed game these days.
And it's good! What started solidly (Martin called The Division a "vast, scrappy yet endearingly ambitious adventure" in his original review) evolved considerably following its launch thanks to Ubisoft and developer Massive Entertainment continued efforts, and the game still has a decently sized following some four years on - despite the arrival of its aforementioned sequel.
And now, those wishing to breathe in New York's crisp winter air with friends in tow can download and keep The Division's base game for free on PC; interested parties simply need to log into the appropriate Uplay page before Tuesday, 8th September.
Additionally, players can take advantage of Ubisoft's sizeable DLC and season pass discounts, with the promotion wrapping up on the same day.